Route to the EIT Jumpstarter Grand Final: congrats for your work!
The team managed by Domenico Giustiniano has been selected among the group of applicants to this prestigious European call for research and entrepreneurship
27 June 2022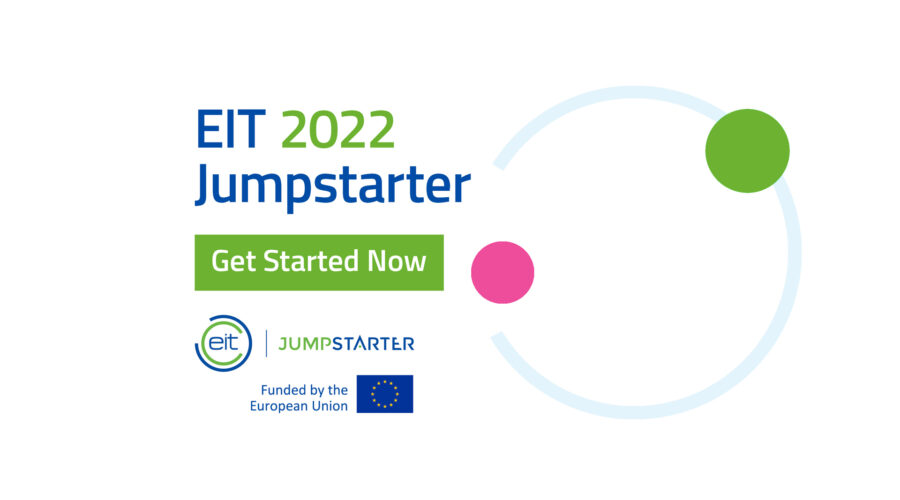 EIT (European Institute of Innovation & Technology) funded by the European Union, promotes Jumpstarter Creative community, based on advanced know-how through a unique programme, expert trainers and mentors in terms of supporting idea-holders in the fields of Health, Food, Energy Innovation, Urban Mobility and Manufacturing to turn their ideas into business. This initiative helps innovators and entrepreneurs to build a viable business model around their innovative product or service idea, validate it, and if their business idea is proven to be sustainable.
The Pervasive Wireless Systems Group has passed, as the LiFi4Food team, the first round of the EIT Jumpstarter program, and will receive proper training to create a business plan. Only 15 teams, out of pre-selected 30, have entered in this second stage. This further education and mentoring during the Local Joint Trainings will take place, through a 40-hour-long program, in July-September 2022. Milestones such as its participation in the Online Pitch Event have led to this good news, in the run-up to the grand final.
Borja Genovés describes the essence of their work: "Modern agri-food facilities are increasingly including artificial illumination, with several vertical farms totally relying on it for crop growth. Also, several Internet of Things (IoT) devices are required for monitoring or modifying conditions in these places. We aim to encode data in present LED lights to provide both energy and LiFi downlink communication simultaneously to all these devices. This will allow the design of battery-free devices in these environments, harvesting the required energy with a small-sized solar cell. IoT devices will communicate their information performing radio frequency backscatter, by reusing ambient radio waves to encode data on them".
Domenico Giustiniano adds: "The core researchers of LiFi4Food have shown great dedication, and this training is an invaluable experience for their career. We are currently looking for greenhouses across Europe and US for validating our assumptions, in parallel to grow our team with new talented researchers and engineers."
The route of a great experience
16th of May – 3rd of June: Online training + tasks + 2 live sessions/week + mentoring from industry experts.
Mid-June: online pitch contest. 15 out of 30 teams have passed the 1st stage. The team has been selected among the 15 best groups.
July-September: in person training sessions. 40 hours of work in a random location in Europe, as close as possible to the team´s head office. Outcome: business plan
September: Selection for Grand Final – Business plan evaluation (6 out of 15 teams pass). A letter of intent to constitute a company in 2022 must be signed.
November-December: Grand Final. In person pitch competition. Between 5k-10k EUR for the three winning teams. The prize can be withdrawn if no company is established in 2022.
Congratulations to all the team (Javier Talavante Díaz, Dayrene Frómeta Fonseca, Muhammad Sarmad Mir, Borja Genovés Guzmán and Domenico Giustiniano) for your performance! Good luck with the next stage of EIT Jumpstarter!
Source(s):
IMDEA Networks Institute