IMDEA Networks participates for the first time in DES 2022
Digital Entreprise Show (DES) is the largest European professional event on business digital transformation
17 June 2022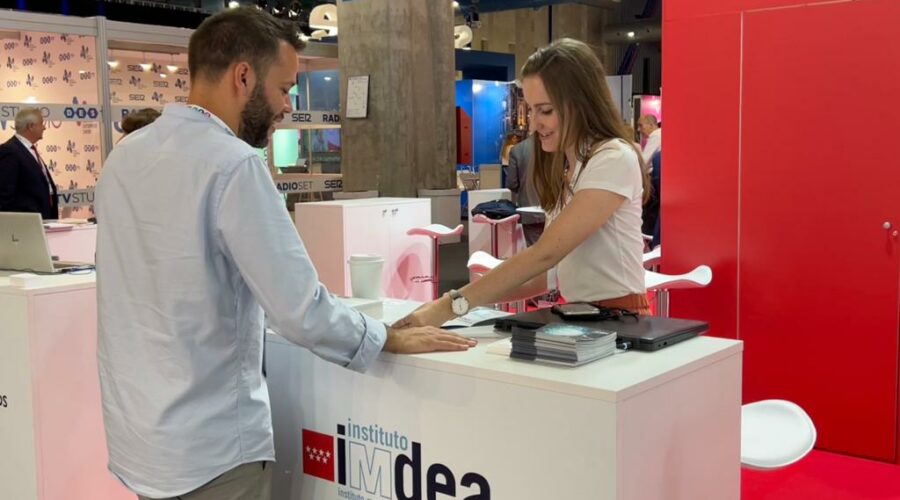 IMDEA Networks has participated for the first time in the Madrid Technology Transfer Zone (MTTZ) at DES | Digital Enterprise Show 2022. This is the largest European professional event on business digital transformation, an ideal environment in which to share knowledge, strategies and success stories. Marta Dorado, Deputy Operations & Communications Manager, was the Institute's representative at the fair, which took place from June 14 to 16 in FYCMA (Malaga).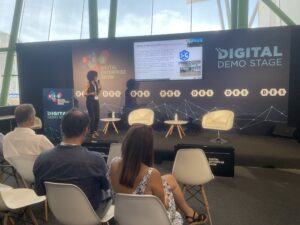 The institute shared the MTTZ space with 11 R&D entities that exhibited their disruptive projects, highlighting the innovative capacity of Madrid, which has also been named by the DES organization as this year's Innovative European Region. In addition, Begoña Moreno, Head of Common Services Management at IMDEA, explained in the Digital Demo Stage the innovative research we are working on, the patents we have been granted, and the milestones in entrepreneurship of the seven IMDEA institutes.
This event has been a great opportunity for IMDEA Networks, since we have been able to explore some possible connections with technology companies and startups that have approached our booth to learn about our pioneering work in the area of communication networks. In fact, we are currently carrying out two projects on 6G, which have been recently awarded in the national call UNICO 5G.
Also, during the fair, we were visited by the Minister of Local Administration and Digitalization Carlos Izquierdo, the Deputy Minister of Universities, Science and Innovation Fidel Rodríguez, the Director General of Research and Technological Innovation of the Community of Madrid Ana Isabel Cremades, the director of the Foundation for Knowledge Madri + d Federico Morán and the CEO of Madrid Digital Elena Liria.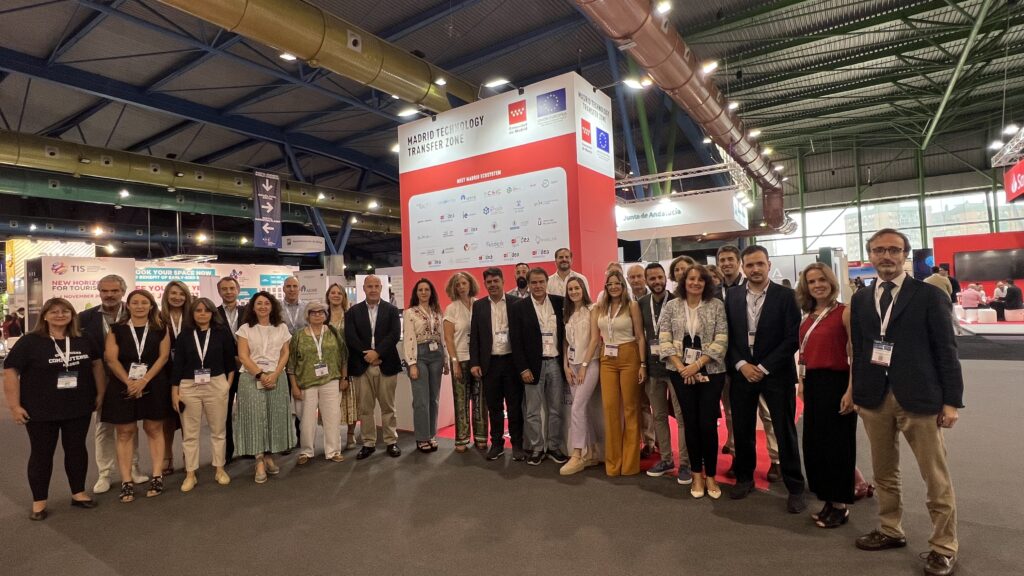 The sixth edition of DES was also attended by former U.S. President Barack Obama, who traveled to the Costa del Sol to participate in a conversation with questions and answers in which he spoke about how to address the economic, social and technological challenges of our time. Obama managed to fill the main auditorium and inspire general managers, CEO's and top executives of internationally renowned companies.
Afterwards, the President of the Government Pedro Sánchez inaugurated this congress that aims not only to boost Malaga as an international center of technological innovation in southern Europe, but also to accelerate the digitization of companies and public administrations. The Digital Enterprise Show brings together 500 experts and personalities of international prestige in digital transformation.
Source(s):
IMDEA Networks Institute