The magic of 5G and industry 4.0
5TONIC's resident wizard tells MWC Conference the elements required for success
08 March 2019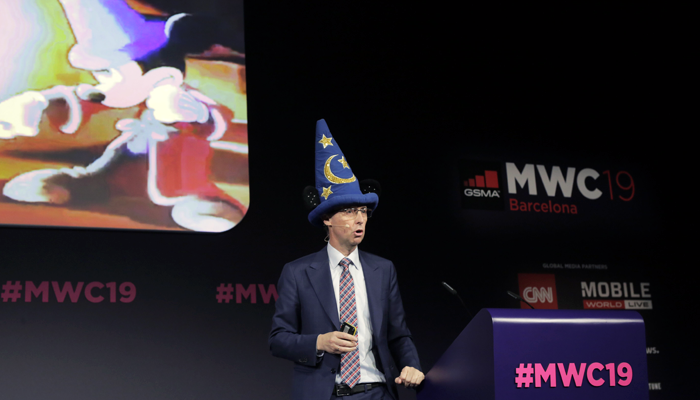 The Mobile World Congress in Barcelona saw some fine conference presentations, impressive booths and many companies announcing 'magical' developments.  But only one presentation on the conference stage involved a 5G wizard.
During his presentation on the operator's assets and opportunities to deliver Connected Industry 4.0 applications across 5G networks, 5TONIC VP and Chief Wizard Arturo Azcorra used a clip from the "Sorcerer's Apprentice" scene in the Disney's Fantasia movie to highlight what happens if the magic is not controlled properly.
Even donning a magic hat – which certainly captured the audience's attention right from the beginning – Arturo gave the conference delegates an insight into the controls and planning needed to ensure 5G becomes a key enabler of Industry 4.0 applications and services.
In his 15-minute presentation, which you can watch below, Arturo demonstrated that simply having in place the right communications infrastructure and the right robotics infrastructure was not enough by itself.  He talked the audience through the other elements that would be crucial to delivering the success – getting the regulatory framework right, ensuring that the business case values were delivered, and applying the control plane intelligence needed to make projects viable.
Arturo was also able to highlight the collaborative work ongoing in the 5TONIC laboratory and to talk about how it linked into other EU-backed development programmes all designed to drive 5G vertical market opportunities and applications such as Connected Industry 4.0.
Amid the smoke and mirrors of many of the announcements at the Barcelona show, it was good that at least one presentation lifted the curtain on the magic, and instead talked about the reality of what was required to make the magic happen. Bravo!
---
More info
---