Researchers' Night 2013 – Science in Your Living Room
29 October 2013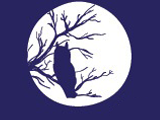 An unusual show: 15 researchers from IMDEA institutes agreed to become actors for a few hours, to explain us the science that is hidden behind everyday things such as those found in the living room of our house.
---
On Friday September 27, in the Espacio Fundación Telefónica in Madrid, between 18:00 and 21:00 h., we could enjoy an unusual spectacle: fifteen researchers became actors, to explain the importance of research, in things like a new material like graphene, sneakers, a mobile phone, a computer, a bottle of water, in the energy that we consume in our homes, the WiFi network or the software that allows us to send a message or check a web site, or the food we consume everyday.
Organized by the Madrid Institute for Advanced Studies (IMDEA), this activity was one of the 22 activities in which 19 scientific institutions from Madrid have participated this year in the European Project Researchers' Night. This project has been coordinated by the madri+d Foundation and promoted by the regional Ministry of Education, Youth and Sports.
The 200 participants, who completed the capacity of the auditorium of the Espacio Fundación Telefónica in just ten minutes, could hear the masters of ceremonies —José Manuel Torralba and Ignacio Martín Bragado (IMDEA Materials researchers), accompanied by Manuel Carro (IMDEA Software Institute)— joking about the importance of their jobs and presenting them to their colleagues.
The first of them, Rodolfo Miranda, IMDEA Nanoscience director's, said that the human body is the best example of Nanoscience and explained how exciting it is to work with atoms and to find that the same material has very different properties when it is used in units as small as one millionth of a millimeter.
Thanks to the three researchers from IMDEA Water —Amor Larrosa, María Leal and María Virtudes Martínez— we could get to know the entire water cycle and that there exist bacteria that purify wastewater and simultaneously produce electricity. To explain it, they used a graphic example: it is as if we produce so much energy while eating a sandwich that we need to release it as light.
Guillermo Reglero, director of the IMDEA Food Institute, and two of its researchers, Viviana Loria Kohen and Francesco Visioli, reminded us that eating, as well as being essential and pleasing, has a direct impact on our health. They showed us that the genome of individuals interacts with the food and this in turn with the genome, so that consuming certain nutrients can benefit or harm us.
José Manuel Torralba taught us that the first material created by the human was burnt clay, and talked about many other materials that have revolutionized our life. Some of these have also made life more expensive: if we compare the price of a kilogram of the Fernando Alonso Ferrari and, for example, one kilogram of running shoes, we find that the former is cheaper! Meanwhile, Ignacio Martín continued by stressing the importance of Materials Science in the specific field of Microelectronics, using a mobile. He also mentioned the cost savings involved by replacing physical tests by computer simulations when testing materials.
Researchers at the IMDEA Software Institute, Manuel Carro, César Kunz, Julián Samborski Forlese and Carolina Inés Dania, the latter over Skype from New York, convinced us that the software is in practically everything. Starting with a car, a machine equipped with sophisticated software that can be fixed or modified by changing such software; continuing with double-captcha (characters that users must identify from a distorted image), which helps to digitize old books and in turn to check that you're not a robot; and security network traffic that uses encryption techniques; until advances in automatic interpretation of images and voice, allowing for example to identify people in photos and automatically tag them on a social network.
Vincenzo Mancuso, of IMDEA Networks, showed us his interesting work on wireless networks and network protocols. He used a very good example: comparing what happens to the network when diverse sources of information arrive simultaneously, to a scenario in which several people simultaneously throw dices and some of them get the same score. His research intends to protect the network from collapse when this happens.
The parade of "actors for a day" finished with the IMDEA Energy Institute researcher Jorn K. Gruber. With a coal bag, a photovoltaic plate and an electric bill, he showed us the importance of producing as much cleaner energy as possible. It is true that we now pay more for it, but also that research helps reducing the cost of the so-called clean energy.
After these scientific talks, a piece of art showed up in a song. Rodolfo Miranda on acoustic guitar and vocals, Ignacio Martín Bragado on keyboard and Manuel Carro on Spanish guitar, accompanied by Raquel Moreno on vocals, performed Cuerpo de Ola, by Hilario Camacho. This way they showed us that scientists are like any other people and also have hobbies, in addition to spending hours and hours working.
The surprise that spread among the public by the artistic display of the researchers did not inhibit attendees to pose many questions after the song finished. From why they have chosen a scientific career, to whether it is true that graphene will revolutionize the world, and including the funniest question «Has anyone ever told you that you look like Sheldon Cooper, the star of Big Bang Theory?»
When receiving the answers, what caught our attention was that some of them that were made to the specialist in Energy were answered by those devoted to the materials, the questions made to materials researchers, by Nanoscience or Software researchers, and so on… This ways, the researchers showed us that their scientific fields are closely related, and that progress in one field has positive effects on the other ones. And in case anyone is interested, yes, more than one of them was told to look like Sheldon Cooper.
Jokes aside, within three hours of Science in Your Living Room, fifteen researchers from IMDEA institutes have been able to convince us that their work is important to us because without it, everyday objects around us would not exist. In conclusion, they showed us that their daily work makes our lives better, and with his work that evening even more fun.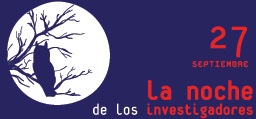 Source(s):
IMDEA Initiative