For the first time, the Autonomous Community of Madrid is organising Researchers' Night
06 July 2010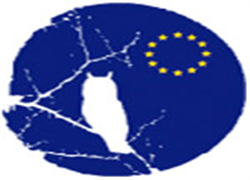 Researchers' Night is a festive event covered by the PEOPLE Programme, 7th European Framework Programme, to be held in more than 250 European cities on the night of 24th September 2010.
---
The General Directorate for Universities and Research, through madri+d System, is coordinating the first Researchers' Night event to be held by the Autonomous Community of Madrid, co-financed by the European Commission.
The main objective of Researchers' Night Madrid 2010 is for citizens to get to know researchers, their work, motivations and challenges, the benefits they contribute to society and their effect on daily life, all as part of fun, festive and leisure activities that place scientists and participants in an equally leading role. Given that presently there is a lack of scientific vocation, it is also a magnificent occasion to show young students that a scientific career is an alternative for the real future, entailing a permanent and fascinating challenge.
JOINT VENTURE
In order to ensure greater visibility of the event and to present the European Commission with a solid project, madri+d System, as the project coordinator, established a consortium with leading universities and research centres in the Autonomous Community of Madrid, developed the project and presented the offer to the Commission.
The Joint Venture members have long-term experience in designing and managing scientific distribution activities and citizen participation, without a doubt the event's key to success, given that this tight-knit group has proven knowledge and skills to carry out Researchers' Night Madrid 2010.
The Joint Venture consists of the Madrid universities of Alcalá (UAH), Autonomous University of Madrid (UAM), Complutense (UCM), Carlos III (UC3M), Rey Juan Carlos (URJC), Polytechnic University of Madrid (UPM); Universidad Nacional de Educación a Distancia (UNED); National Institute for Aerospace Technology (INTA), Madrid Institutes for Advanced Studies (IMDEA) and the The Spanish National Research Council (CSIC).
THE EUROPEAN SCIENCE PARTY
Under the motto "Creativity for progress in Europe", 18 activities will be carried out, arranged by these eleven institutions in thirteen head offices distributed throughout the Autonomous Community of Madrid, between 6:00 p.m. and 12:00 a.m. The activities will range from meetings with researchers, in botanical garden surroundings, to magic and science shows; guided visits to collections and university museums; a Haendel concert interpreted by bacteria (!); pyrotechnics and chemistry; a competition/workshop on statistics and mathematics; a scientific café to discuss the development of artificial intelligence; a talk-show to bring us closer to the scientific scenario during 1850-1875; a demonstration that combines physics, coffee and jazz; a GPS treasure hunt; a walk on the Moon; a guided visit to one of Europe's oldest libraries; research activities from a multi-cultural prism; round tables at which several researchers will explain why they decided to be scientists; the invisible and unsettling world of wireless communications; talks on energy and the environment; and what it means to be a scientist in Europe.
MICROVIDEO COMPETITION: WHAT DOES A RESEARCHER MEAN TO YOU?
As part of Researchers' Night, madri+d System will hold a Microvideo Competition entitled "What does a researcher mean to you?" The topic of all microvideos presented will be researchers and their work.
Microvideos may be uploaded onto the "microvideo madri+d" space, Researchers' Night, 15 July to 31 August. Each video will last one minute and must be recorded with a mobile phone; the file size must not exceed 5 MB; and only mobile platform formats will be used (3GP or RealVideo 8). Only one video per participant will be allowed. The six winning microvideos will receive an iPad, to be awarded on 24 September at Medialab-Prado, as part of the event entitled "The European corner: my life as a scientist in Europe, 27 true stories", Researchers' Night.
For more information:
Source(s):
www.madrid.org