Institute IMDEA Networks & Gowex Wireless develop monitoring platform for mobile Wi-Fi access points
12 September 2012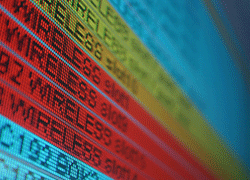 A platform to monitor the efficiency and quality of service of mobile Wi-Fi Access points is being developed successfully.
---
The tool, developed by Institute IMDEA Networks in collaboration with GOWEX, is a refinement and testing platform in the development phase, focused on measuring the quality of service (QoS) and improving the online experience of users surfing the web on wireless networks.
Within the scope of the project, a tool has been developed to measure the accessibility of the network for users and its performance in terms of Quality of Service. The tool emulates the behavior of a commuter who would attempt to associate with an Access Point on a bus, and it reports on failed attempts and the time required by the infrastructure to make the Internet "usable" to any connecting user.
It also reproduces user activity on the Internet and observes the quality of the service provided.
Read more:
Source(s):
IMDEA Networks