"Everyone and everything will be connected to the Internet"
09 April 2015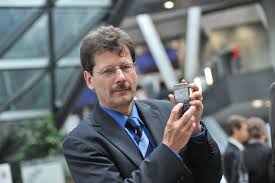 Interview with Ralf Steinmetz. Visiting Professor, IMDEA Networks Institute; Chair of Excellence University Carlos III of Madrid-Banco Santander; Full Professor and director of the Multimedia Communications Lab (KOM), TU Darmstadt, Germany
---
1. To begin this interview, we are curious about your training and background as a researcher. What institutions have you been connected to so far?
I concluded my studies and my first engineering experiences at Technische Universität Darmstadt (Germany) with a Ph.D. (as Dr.-Ing.) in the mid-80s. After this, I worked in industrial development and research, exploring distributed multimedia systems, mostly for IBM and Philips. Since 1996 I am a Full Professor at TU Darmstadt within the Department of Electrical Engineering and Information Technology. More specifically, I am the Head of the Multimedia Communications Lab (KOM). At KOM we follow the vision of "seamless adaptive multimedia communications" exploring networking and networked devices.
I also had the opportunity to direct the Fraunhofer (former GMD) Integrated Publishing Systems Institute IPSI in Darmstadt from 1997 to 2001. Furthermore, in 1999 I founded the Hessian Telemedia Technology Competence Center (httc e.V.), which is an Institute mainly devoted to applied research projects.
2. How did you get the opportunity to come and work at IMDEA Networks Institute in Madrid?
Arturo Azcorra (IMDEA Networks Director) and I got to know each other through our collaboration in EU research projects. He then went on to set up the IMDEA Networks institute and asked me to join its board of trustees as president. Last year I was awarded the "Cátedra de Excelencia Universidad Carlos III de Madrid-Banco Santander" for the academic year 2015. This Chair of Excellence program aims to boost the UC3M's international research profile through the incorporation of internationally distinguished professors. This has given me the chance to join IMDEA physically in Madrid, and to do some work together with my Spanish colleagues, which I am very happy about.
3. In what research lines will you be working? What specific results do you expect to obtain?
This is difficult to say since there are so many interesting things happening at IMDEA networks and at the UC3M! Certainly "networked systems and algorithms" and "wireless networks" are my preferred research lines. In an ideal scenario, I will be able to learn a lot concerning the adaptability of such systems, we will write some papers together, and hopefully we can set-up new joint activities and projects.
4. In your opinion, what is the relevance and impact of Spanish research within the European context at a general scientific level as well as within your particular area of knowledge?
I am only able to judge the topics closely related to my field of expertise. In the networking domain at the EU level, Spanish groups have become really strong and active partners. Over the last few years they have also been active in shaping the future of Internet research; i.e. having a significant impact on what shall be funded. I am looking forward to being part of that research in Madrid.
5. What advances with a significant social impact do you expect to take place in your field over the next few years?
Everyone and everything will be connected to the Internet somehow. A multitude of sensors will surround us to help us fulfill whatever tasks we want to carry out in our daily lives.
It is hard to single out a specific social impact, since there are so many equally important and all interrelated one way or another. Just consider how smartphones, in conjunction with the broad availability of mobile internet and social media services have changed not only the everyday, but also how our society communicates and exchanges key information. Ten years ago, no one would have foreseen how breathtakingly fast these changes have occurred and how big the impact already is in some cases. So the only thing I can say for sure is: There are tons and tons of fundamental research to be done if we want to make the Future Internet stable, have a predictable behavior, be secure and innovative, all at once. I am happy to be a small part of that process.
6. Did you know Spain before joining IMDEA? What do you like best about Madrid?
Yes, I visited Spain already as a student and I returned several times on vacation, travelling to several Spanish cities. However, I hadn't had a chance to stay in Madrid until I joined IMDEA. Suffice to say that it has been a very pleasant experience so far. People here are very friendly and the food is great. I really enjoy tapas! When I am back in Germany, I always look for great tapas restaurants, but an original and excellent food experience is something you can only get in Spain and in Madrid.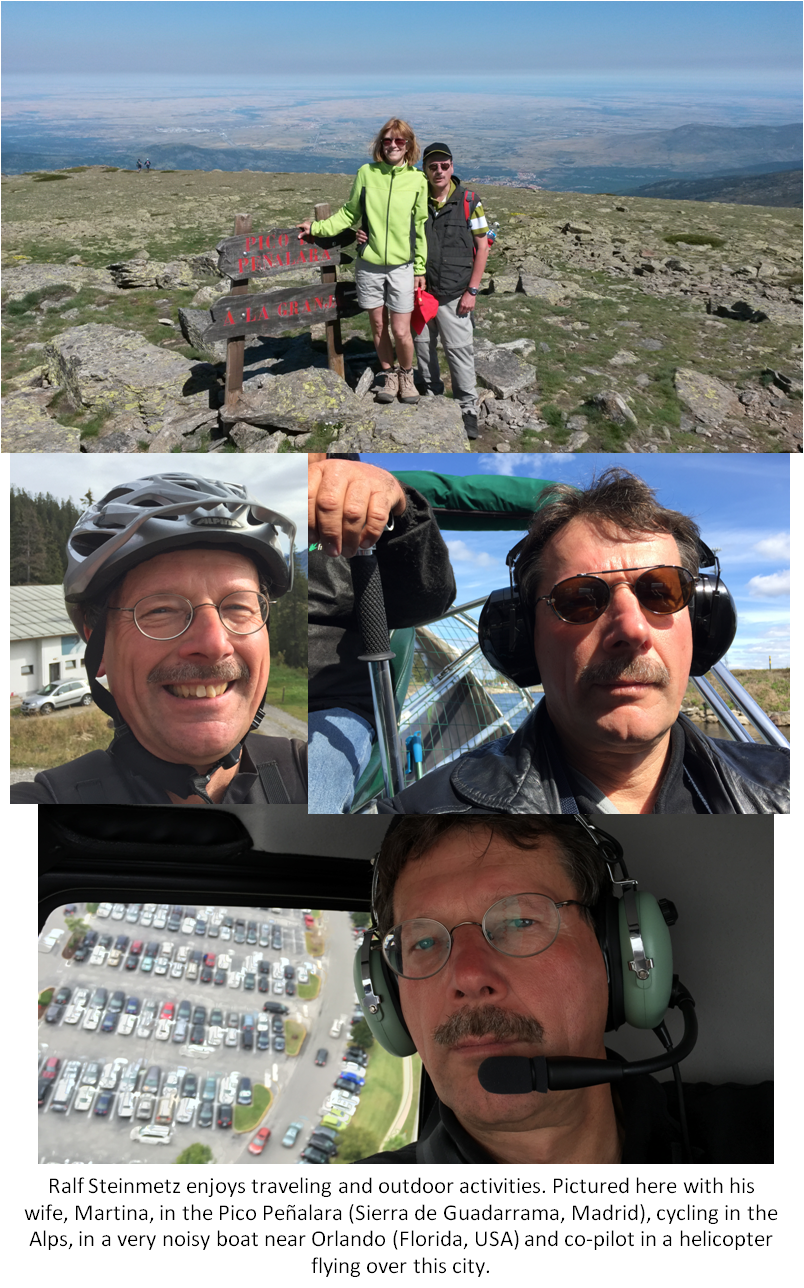 Source(s):
IMDEA Networks Institute; madri+d