Arturo Azcorra named new Director General of Telecommunications
He begins a new stage in the Ministry of Economic Affairs and Digital Transformation
28 April 2021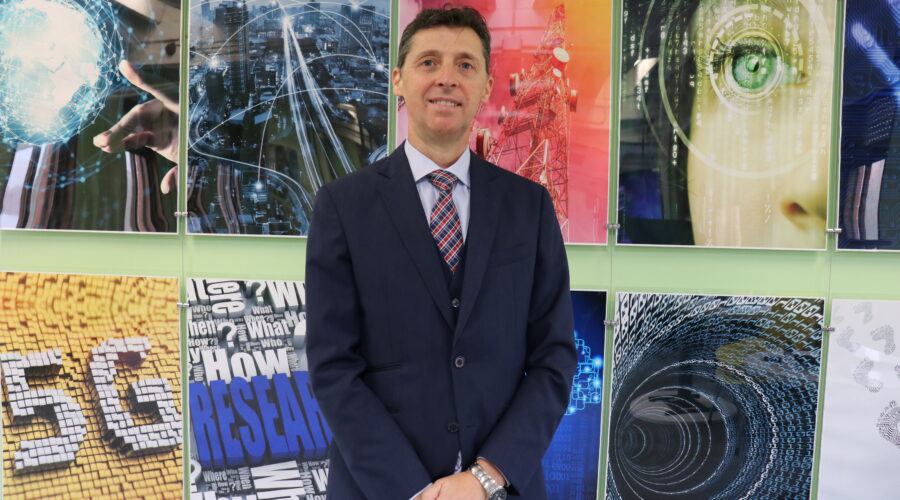 Arturo Azcorra has been appointed Director General of Telecommunications and Organization of Communication Services in the Ministry of Economic Affairs and Digital Transformation. The designation has been published this Wednesday in the Official State Gazette (BOE).
He replaces María Teresa Arcos, who resigned from her position on April 20 after being signed by the Enagás Board. Thus, Azcorra joins this position at a key moment for Spain, since the 700MHz auction is scheduled and the country is also preparing a rapid deployment of 5G. Until now, he was Director of IMDEA Networks. From today, the new Director of the Institute is Albert Banchs and the Deputy Director is Joerg Widmer.
Career path
Azcorra has a proven track record. He has extensive research and management experience and is an expert in 5G networks. In addition to having served as the director of IMDEA Networks, he was vice president of 5TONIC, the open innovation and co-creation laboratory (founded by IMDEA Networks and Telefónica), and a Full Professor at Universidad Carlos III of Madrid.
He is a Telecommunications Engineer, graduated from Loy-Norrix High School in Michigan. He obtained his Ph.D. from the Universidad Politécnica de Madrid in 1989, receiving the National Award COIT-AEIT-ANIEL (AMETIC) to the Best PhD Thesis (Premio Nacional a la Mejor Tesis Doctoral). Later, in 1993, he obtained an MBA from the Instituto de Empresa, graduating first in his class.
From May 2010 to February 2012, he was Director General at the Centre for the Development of Industrial Technology (CDTI), under the Ministry of Economy and Competitiveness (MINECO). During this period, he contributed to helping Spanish companies raise their technological standard by financing R&D&I business projects and managing international technological and industrial programs.
Previously, he held the position of Director General for Technology Transfer and Corporate Development at the Ministry of Science and Innovation of Spain.
In addition, he has been a visiting scholar at the International Computer Science Institute (ICSI) in California and the Massachusetts Institute of Technology (MIT), both in the United States, and has carried out direct consulting and engineering projects for institutions such as the European Space Agency.
As a result of his scientific contributions in the fields of wireless communications, networks, and mobile systems, he has received several awards. In November 2020, he received the prestigious ACM MSWIM Reginald Fessenden Award for his pioneering contribution to the midhaul and core of 5G networks. In October 2018, he was appointed member of the European Academy of Sciences "Academia Europaea".