Arturo Azcorra takes office as Director General of CDTI, the Spanish Centre for the Development of Industrial Technology
13 June 2010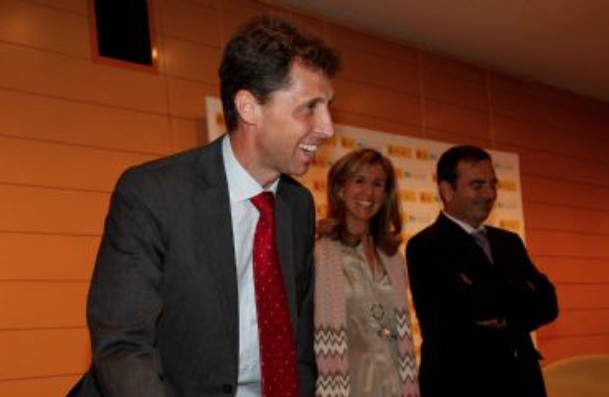 The Minister of Science and Innovation of Spain, Ms. Cristina Garmendia presided this afternoon, at the main offices of the Spanish Centre for the Development of Industrial Technology, CDTI, over the swearing-in ceremony of Arturo Azcorra Saloña as Director General of said body.
The CDTI is a State-owned agency which is part of the Ministry of Science and Innovation of Spain, whose mission is to help Spanish companies raise their technological standard by financing R+D+i business projects and managing international technological and industrial programs.
Arturo Azcorra Saloña is a Telecommunications Engineer, who graduated from the Polytechnic University of Madrid. He has served as Director General for Technology Transfer and –Corporate Development at the Ministry of Science and Innovation of Spain until now.
He is a former full professor with Chair of the Department of Telematics Engineering at the University Carlos III of Madrid and the former director of IMDEA Networks, Madrid Institute of Advanced Studies in Networks. He has been a visiting scholar at the International Computer Science Institute (ICSI) of California and the Massachusetts Institute of Technology (MIT), both in the United States, and has carried out direct consultancy and engineering projects for institutions including the European Space Agency.
Read More: News CDTI