Albert Banchs, 2013 Excellence Award to Young UC3M Research Staff
25 June 2013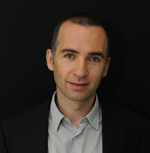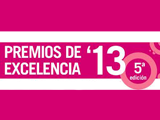 Dr. Albert Banchs Roca, Deputy Director of Institute IMDEA Networks and Associate Professor at the Telematics Department of University Carlos III of Madrid (UC3M), has been awarded the 2013 Excellence Prize (5th Edition), in the modality Young Research Staff, by the Social Council of University Carlos III of Madrid . The prize is sponsored by the said council and Banco Santander.
The UC3M Excellence Awards are designed to recognize and encourage efforts to contribute to excellence through work performed, rewarding in this modality practicing researchers under 45 years of age and with a clear international projection.
This prize has been awarded to Albert Banchs in recognition of his excellent research track record in the area of telematics engineering, specializing in networking and communications. The career of Dr. Banchs has been conducted in leading research centers such as the ICSI Berkeley, the Institute of Technology Zurich or NEC laboratories in Germany, and includes abundant and significant scientific contributions in the most prestigious international journals, besides several developments for industry. Currently, Dr. Banchs is coordinating the European project iJOIN, which was recently awarded by the madri+d Foundation.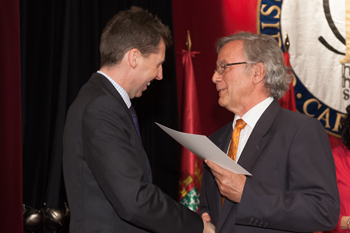 Due to Dr. Banchs absence on a research stay in Switzerland, the award was collected by Prof. Dr. Arturo Azcorra, Professor of the Department of Telematics Engineering at UC3M and Director of Institute IMDEA Networks. The 2013 Excellence Awards Ceremony of Excellence took place on Wednesday, May 8
th
at the Aula Magna on the Getafe Campus.
Source(s):
IMDEA Networks Institute