5TONIC is one of the Mobile IoT Open Labs recognized by GSMA
06 March 2017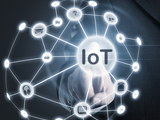 To assist with the deployment of the 3GPP standardized Mobile IoT technologies (NB-IoT, LTE-M, and EC-GSM), the GSMA's Connected Living programme has launched the «Mobile IoT Open Lab Map», a unique resource which provides information on the operators, equipment manufacturers and associated technologies that are being developed in any particular region.
---
There is a total of 15 labs in the world, 9 of them in Europe, and 5TONIC is one of them. The list of all the recognized labs is available at:
http://www.gsma.com/connectedliving/mobile-iot-lab-maps/
Over 70 global mobile operators back the GSMA Mobile IoT initiative, supported by more than 150 hardware and software providers participating in the GSMA MIoT Innovator community.
5TONIC activities in this area have already started, with the testing of the devices that have been used in the Mobile IoT (NB-IoT and LTE-M) demos carried out by Telefónica and Ericsson during the Mobile World Congress 2017. In the future, 5TONIC will allow device manufacturers and innovators to become collaborators in order to test different use cases and applications on the lab network infrastructure.
3GPP Mobile IoT technologies will accelerate the development of low power wide area (LPWA) IoT commercial solutions and ensure they are supported by a broad ecosystem, providing customers with more choice. They are considered a first step towards the implementation of massive Machine Type Communications (mMTC), which foresees tens of billions of network-enabled devices connected worldwide.