The excellence of IMDEA Institutes
ABC echoes the ranking prepared by Stanford University that places 31 IMDEA researchers, like Joerg Widmer, in the international 'top'
09 April 2021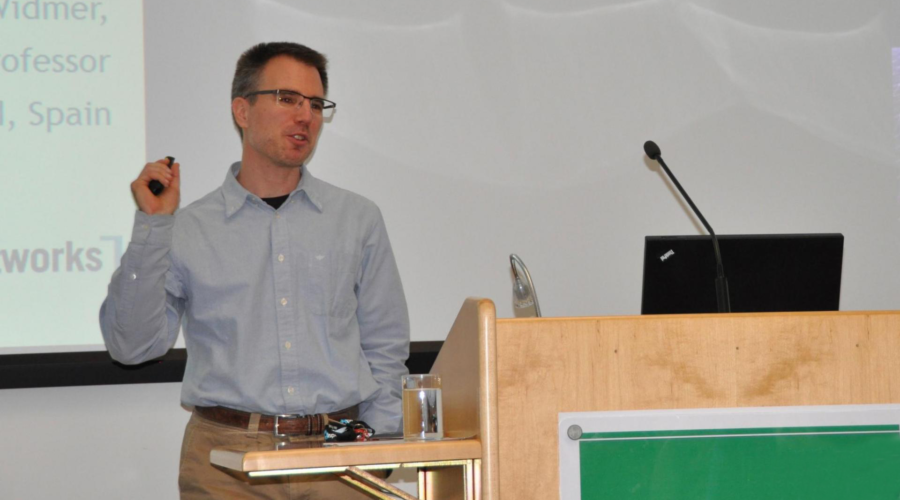 A total of 31 researchers from the Madrid Institutes for Advanced Studies (IMDEA) of the Community of Madrid are among the 2% of the world's leading professionals in their respective scientific disciplines, according to the Ranking of World Scientist (USA). This classification is developed by a team of researchers from Stanford University with the collaboration of Elsevier, the leading publisher in scientific publications.
These scientists work in different fields such as Energy, Chemical Engineering, Networks and Telecommunications, Nutrition and Dietetics, Artificial Intelligence and Image Processing, or Applied Physics. They represent almost 20% of the stable structure of the institutes, made up of 163 scientists.
Likewise, the ranking reveals that 11 of these scientists are among the 1% that form the top of the pyramid of excellent researchers, being one of the most cited by their colleagues around the world. Among them it is worth mentioning José María Ordovás, from IMDEA Food, the first Spanish in Nutrition and Dietetics according to its Combined Index and the 29th in the world; o Francisco Guinea, from IMDEA Nanoscience, first in Spain in the area of ​​Applied Physics and 97th in the world in terms of its Combined index.
Our research director Joerg Widmer also appears in this ranking. Thus, Diario ABC has interviewed him along with other protagonists in a report that recognizes the enormous work carried out in IMDEA institutes and that contributes to the progress of our humanity.
His first contact with computers was in the 1980s, and after training at the universities of Mannheim and Berkeley, Widmer discarded a life in consulting. This German programmer started with wireless networks and, for eight years, has been dedicated to millimeter-wave communications that are beginning to bear fruit in 5G and 6G networks. "Ultimately, only this technology will be able to provide the high data rate required for future wireless communication services," he says.
One of the reasons Widmer moved to Madrid was the academic independence that IMDEAs provide. "We are very lucky because we have a lot of freedom."
Ranking of World Scientist
This new Ranking, which has only two editions, is part of the publications contained in SCOPUS, one of the largest databases on science and technology in the world that, according to the authors of the Ranking, until May 2020 included publications from almost eight millions of researchers around the world.
The researchers that appear in this classification have been chosen through the Combined Index (C), which measures the impact of the publications of each author, taking into account not only the number of citations received, but also the place they occupy within the list of all the signatories of the article, the number of publications that have a minimum number of citations, and other indicators commonly used in the academic world.
Source(s):
IMDEA Networks Institute/ABC