The Community of Madrid confirms its support for the work of the IMDEA Institutes
The President of the Community of Madrid, Isabel Díaz Ayuso, highlighted this shared work during the Governing Council at IMDEA Nanoscience. On the same week, and on the occasion of the Science and Innovation Week, Telemadrid also highlighted several projects from the Institutes, two of which belong to IMDEA Networks
13 November 2020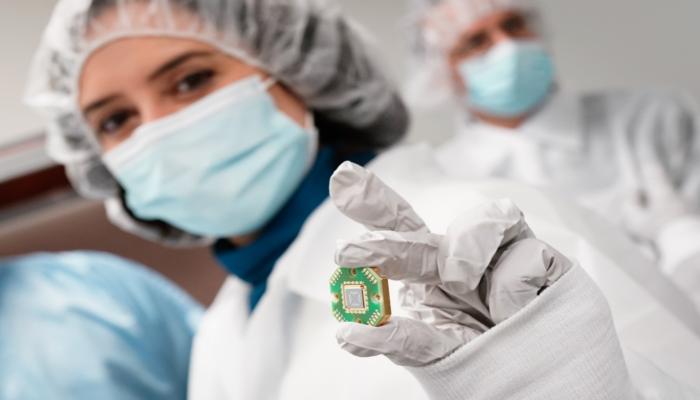 During the visit of Isabel Díaz Ayuso's government on November 11th to IMDEA Nanoscience, she underlined how the Community of Madrid develops 3,100 R&D projects annually, which makes it an international reference in research thanks to the work of its fourteen universities (six public and eight private), its eight accredited health research institutes and the seven IMDEA Institutes. The latter employs 726 people in R&D&I projects, recording a volume of activity of 41.4 million euros in 2019 of which 50% is funded by the regional government.
Following the Governing Council meeting, the Regional Vice-President, Ignacio Aguado, stated his intention to allocate 2 percent of the region's Gross Domestic Product (GDP) to science. The Minister for Science, Universities and Innovation, Eduardo Sicilia, detailed that R&D projects generate 375 million euros.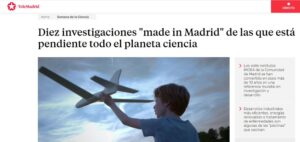 In this context, Telemadrid, Madrid's regional television, has published on its website the report "Ten investigations 'made in Madrid' that the whole world of science is waiting for", highlighting  how the seven IMDEA institutes in the Community of Madrid (Water, Food, Energy, Materials, Nanoscience, Networks and Software) have become a world reference in research and development in little more than 10 years.
IMDEA Networks appears with mentions about two of its research projects: "5GTransformer: 5G can save lives (5G-based emergency health care system)" and "Coronasurveys, the macro-survey on COVID-19″ (open surveys on COVID-19 through coronasurveys.org in more than 150 countries and in 60 languages).