Secondary school students carry out an educational training at IMDEA Networks
The Institute has participated for the fifth year in the 4ESO+Empresa program, which aims to bring the educational system and the world of work closer together
07 April 2022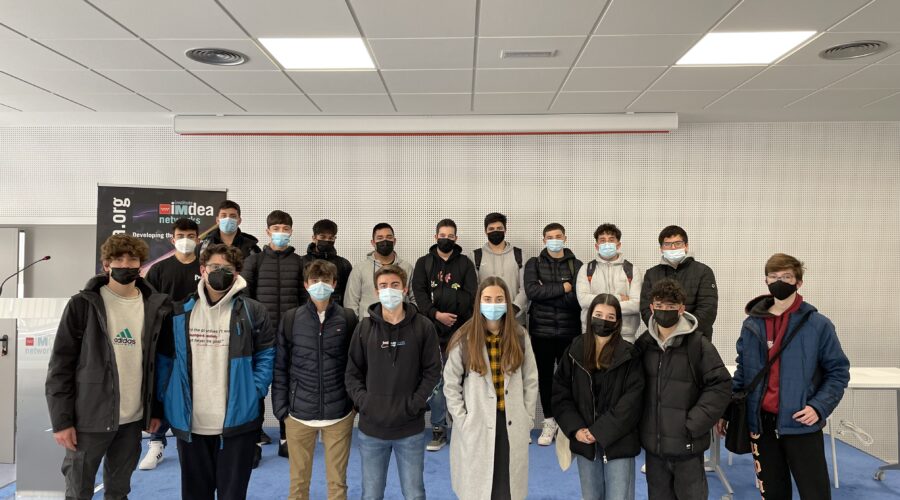 On April 5 and 6, 19 students from four different high schools in Madrid (IES Isaac Albéniz, IES León Felipe, IES Los Castillos and Colegio La Inmaculada Puerta de Hierro) enjoyed an educational training at IMDEA Networks. This is the fifth year that we have participated in the 4ESO+Empresa program, promoted by the Community of Madrid with the aim of giving 16-year-old students a first contact with the working world they will be part of in the future.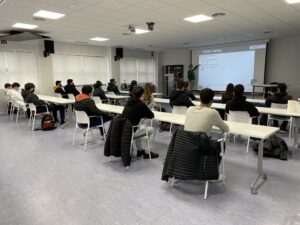 During their stay, the group was supervised by experienced members of one of our research groups, led by Dr. Antonio Fernández Anta, as well as by IMDEA Networks' admin team. Fernández Anta told them about the CoronaSurveys project, created to measure the incidence of COVID through open surveys on social networks. Researchers Juan Marcos Ramírez and Jesús Rufino explained basic machine learning techniques, first from a theoretical and then a practical approach. For his part, Antonio Russo presented Chirotonia, an electronic voting system that uses blockchain technology.
They have also learned firsthand what research is currently being carried out in our institute, as well as they have learned different digital skills and competencies to improve their training and facilitate their integration into the labor market. This experience has given the students who have visited us the opportunity to observe and participate in the day-to-day tasks of the organization and get an idea of how a non-profit foundation works and, in particular, the world of research.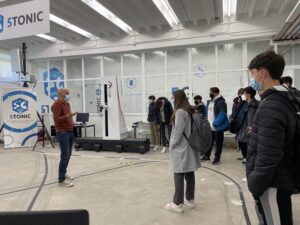 Our staff also showed them some of the institute's laboratories such as the 5TONIC lab, based on 5G research, the millimeter-wave lab (which operates in higher frequency radio bands and, among other advantages, allows the transmission of large volumes of data at high speed and with low latency) and the LiFi lab (where they work to develop battery-free wireless communication devices).
We hope that their time at IMDEA Networks has been enriching and has also awakened their interest in science and technology.