Rome hosts IEEE ICC 2023, a leading conference in the field of telecommunications
IMDEA Networks has been represented at this event, not only by our Research Professor Marco Ajmone who has been one of the organizers but also with a booth in the exhibitors area
01 June 2023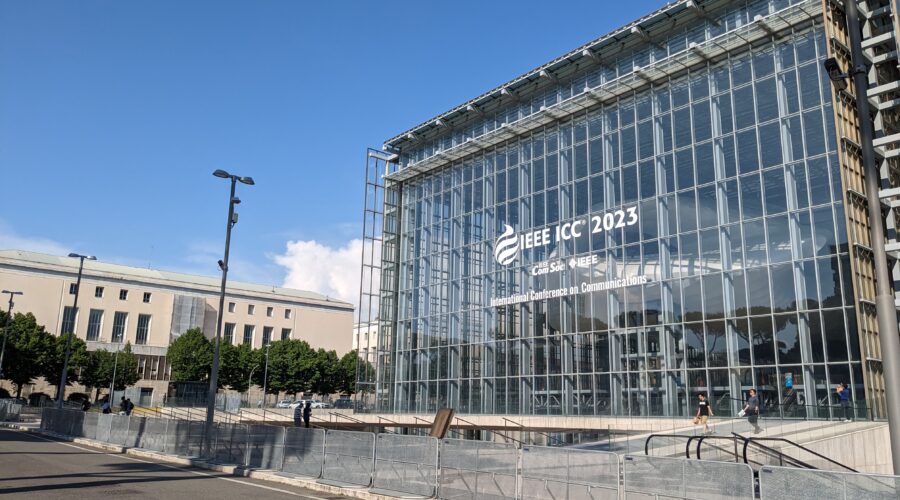 From May 28 to June 1st the prestigious and futuristic "Cloud" of Fuksas in Rome hosted over 2000 scientists and scholars from 62 countries on the occasion of the International Conference on Communications (ICC), the most important international conference on telecommunication and Internet technologies, which this year has been organized by Prof. Marco Ajmone Marsan, of IMDEA Networks Institute in Madrid and Prof. Marco Luise of the University of Pisa, on behalf of the Institute of Electrical and Electronic Engineering (IEEE).
There is no need to explain what these technologies have changed, are changing, and will change in our lives. Prof. Ajmone Marsan says: "Last April we celebrated the 50th anniversary of the first call from a mobile phone. Today there are more phones than people in the world, much more than toothbrushes. And this is because communicating is an essential and indispensable human need, which is assured for everyone and made sustainable through technologies imagined and discussed here at the ICC 2023 Conference".
"This edition of the conference, organized every year by the Communication Society of the IEEE, marks an important event: for the first time since 2020, it has been carried out entirely in person, without virtual sessions, as it happened in pre-pandemic times. "This is an important achievement," says Prof. Luise, "and we are proud that it happened here in Rome. We must remember that the word 'conference' comes from the Latin conferire, which means gathering, bringing to a single place to discuss, exchange ideas, exchange experiences, and understand together – the best way to advance research and ensure a peaceful future for the international community after three years of virtuality, useful when there were no other options, but not an effective alternative to physical interaction in a conference room."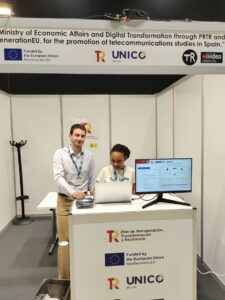 "This idea of a restart has become the main theme of the conference: Sustainable Communications for a Renaissance," explains Prof. Ajmone Marsan, "which combines the topic of sustainability and energy efficiency that affects Internet and telecommunications as well as all human activities, and the post-COVID restart, compared to the Italian Renaissance in art and science." In fact, congress participants were able to choose from among almost 1.500 scientific communications and about twenty scientific "tutorials" of the highest level (selected by a group of almost 10,000 scientists from all over the world), as well as enjoy a unique environment, known for art and cultural tradition: the city of Rome!
In addition, our Postdoc Researcher Antonio Bazco and our PhD Student Rita Ingabire had a booth in the exhibitors area of the conference with the aim of promoting telecommunications research and academia in Spain as an attractive work experience for international researchers, mainly PhD students. All this in the framework of the project of which we are beneficiaries "Plan de promoción y atracción de talento" of UNICO 5G R&D 2021 call.
Source(s):
IMDEA Networks Institute