European Researchers' Night at UC3M, 2016
03 October 2016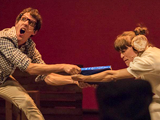 Universidad Carlos III de Madrid (UC3M) has once again participated in the Madrid celebrations of European Researchers' Night, an initiative that is held simultaneously in 250 cities across Europe on the last Friday in September.
---
This year's event at UC3M has revolved around the show, The 5G Scene: this technology will change your life (but you don't know it yet!), which was performed at the University's auditorium and combined popular science, dance, music, theatre and audio-visuals with the objective of explaining how 5G technology will influence our daily lives in the coming years.
The show focused on the story of a couple at two parallel moments in their lives: in 2016, when they first fell in love and in 2025 when they are about to have their first child and 5G technology is fully implemented.
The Office of the Vice-chancellor organized this event for Communication and Culture at UC3M, with the collaboration of researchers from several University departments and performance and audio-visual professionals.
According to Arturo Azcorra, professor at UC3M's Department of Telematic Engineering and Director of the International Research Institute IMDEA Networks, and an active participant in the project, "The future 5G networks will transform the way we perceive and relate to the world around us. The combination of advances in 5G networks will transform current reality into a 'connected reality', in which everything and everyone is connected to each other".
The organization also included other researchers from the Department of Telematic Engineering, such as Francisco Varela who believes that it is very important to bring these technologies to theatres and to the public, so that people know what is actually being done in universities and the level of research that is being undertaken in Spain.
Research is often a bit out of touch with people, and when they actually find out what is going on, they're surprised that such innovation is taking place here".
This is the fifth year that the University has participated in European Researchers'; Night in Madrid by putting on a show at its auditorium in order to bring topics such as robotics, statistics, humanities and telematics to the general public; these shows have been seen by more than 4,000 people.
This year's show was subtitled on a screen at the top of the stage, through a system developed by the Spanish Centre for Subtitling and Audio Description (CESyA) under the Real Patronato sobre Discapacidad (Spanish Royal Board on Disability) and managed by UC3M.
This European Researchers' Night project in Madrid is funded by the European Union within the research and innovation programme, Horizon 2020 under the Marie Sktodowska – Curie actions, in turn, under the subsidy agreement number 721,631.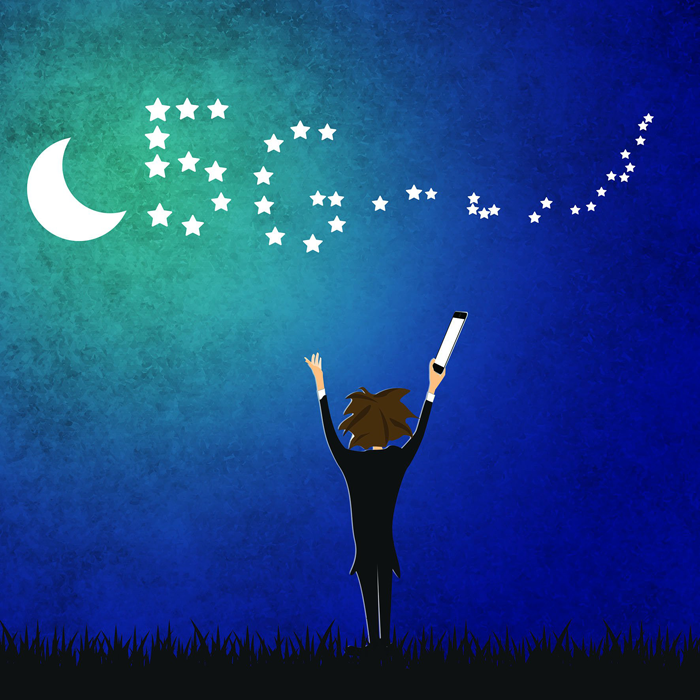 Source(s):
Universidad Carlos III de Madrid