Joint venture to foster networking research exchange across European borders
18 July 2010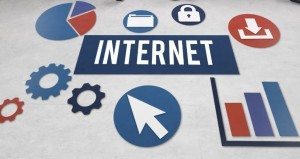 A new German office jointly founded by Institute IMDEA Networks, NEC Laboratories Europe and Technische Universität Darmstadt will bring together researchers from all three organizations to address issues including Green ICT and advanced Internet multimedia.
---
Collaboration will be a key to solving the ICT industry's most pressing challenges, including the creation of environmentally sustainable technologies and the development of advanced media-distribution networks. With this in mind Institute IMDEA Networks, a research centre backed by the Madrid Regional Government, has announced a collaboration with NEC Laboratories Europe that will see the establishment of an IMDEA presence at Technische Universität Darmstadt (TUD), one of Germany's foremost university research institutions.
The joint venture, to be called "IMDEA Networks at Darmstadt", will provide an environment in which researchers from IMDEA, NEC and TUD can undertake joint research projects, and will give researchers an opportunity to move between the three institutions while remaining contracted to their participating organization. Research will be limited to not-for-profit projects and will focus initially on peer-to-peer IP television streaming and environmentally friendly ICT. The venture, which will operate from an office on the grounds of TUD managed directly by Institute IMDEA Networks in Spain, represents the latest advance in IMDEA Networks' mission to foster international collaboration across Europe.
The venture builds on existing ties between the organisations: Prof. Dr. Ralf Steinmetz, the president of Institute IMDEA Networks' Board of Trustees, heads TUD's Multimedia Communications Laboratory, and has often collaborated on networking issues with NEC Laboratories Europe's Heidelberg offices. The research concentrations of the three participants are also already in close alignment: Institute IMDEA Networks targets the development of the Science of Networks, concentrating in Network Protocols and Algorithms, Wireless-based Networking and Energy-efficient Networking, while NEC's software-oriented research areas include new communications architectures and protocols supporting Internet multimedia and mobility, and TUD Multimedia Communications Laboratory's special focus is on seamless multimedia Internet communications.
TUD, which will host the venture, is ranked No. 1 for attracting foreign engineering researchers, according to the Humboldt Foundation, and is consistently ranked among the top five German research universities in the area of ICT by CHE university ranking.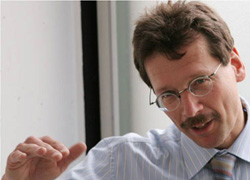 Prof. Dr. Ralf Steinmetz, president of Institute IMDEA Networks' Board of Trustees
and head of TUD's Multimedia Communications Laboratory.
Source(s):
IMDEA Networks Institute, NEC Laboratories Europe