INTEL, new member of 5TONIC - Spain's first laboratory of 5G excellence
15 April 2016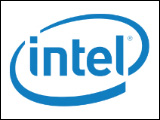 5TONIC and IMDEA Networks Institute are proud to announce that the American multinational technology company INTEL has become a member of 5TONIC, the first laboratory of 5G excellence launched in Spain, founded by experts from Telefónica and IMDEA Networks with the purpose of creating an open ecosystem for innovation and investigation. 5TONIC was launched in autumn 2015 and in addition to the recent inclusion of INTEL, the laboratory also includes important members such as Ericsson Spain.
---
The 5TONIC initiative is now taking yet another important step forward with the membership of INTEL – an internationally renowned technology company specializing in processors. Apart from the processors which are no doubt the company's trademark, INTEL also specializes in computing innovation and offers state of the art connected technology from powering the latest devices and clouds to driving policy, diversity, sustainability and education.
5TONIC is an open research and innovation ecosystem focused on 5G technologies in which industry and academia come together to enhance technology and innovative business ventures. The laboratory is oriented to research, field testing and demonstrations of numerous technologies and equipment required to support 5G communications, services and applications.
In the view of INTEL's business activities, it is not surprising that the company has decided to join the 5TONIC Initiative: Founded by Telefónica I+D and IMDEA Networks, and relying on Ericsson Spain as a key member, the private-public initiative 5TONIC aims to tackle the challenge of creating a blueprint for the new technologies and standards that are to define future 5G networks, the backbone of the "networked society".
Source(s):
IMDEA Networks Institute