Institute IMDEA Networks Researcher Joins IEEE Network Handover Standards Group
12 September 2011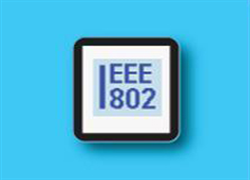 Dr. Antonio de la Oliva is to act as Vice-Chair of the IEEE 802.21b standards group on Media Independent Handover Services
The proliferation of connected mobile devices and the new ubiquity of wireless connectivity are opening up a new world of services, but the situation also poses fresh challenges, including that of making radically different wireless networks work together. Now Institute IMDEA Networks announces that Dr. Antonio de la Oliva, Visiting Professor at University Carlos III Madrid (UC3M) and an ongoing collaborator with the Institute, has been appointed Vice-Chair of IEEE 802.21 Task Group b (TGb), which is standardizing handovers between different networking technologies. As Vice-Chair, Dr. de la Oliva will assist the group's chair in representing 802.21 TGb to standards committees, and will offer technical guidance on the 802.21b standard.
The IEEE 802.21 working group was formed in March 2004 and includes the participation of more than 30 companies, including major players such as Alcatel-Lucent, the ETRI Institute, the Fraunhofer Institute, the I2CAT Institute, Interdigital, NEC, Qualcomm, Telcordia and the University of Carlos III Madrid. The 802.21 standard, first published in 2008, supports algorithms enabling seamless handover between networks of the same type as well as between different network types—known as Media Independent Handover (MIH). Task Group b's remit falls into this latter area, and involves the development of handovers between downlink-only technologies such as digital video broadcasting and bi-directional technologies such as Wi-Fi.
The Task Group's work includes contributions related to the configuration of interfaces which were developed within the framework of EU projects CARMEN (CARrier grade MEsh Networks) and MEDIEVAL. CARMEN, which focuses on the provisioning of carrier-grade services over wireless mesh networks comprised of heterogeneous radio technologies, concluded with outstanding grades in January 2011, while MEDIEVAL, which aims to evolve the Internet's architecture for the efficient support of video traffic, is ongoing until June 2013. Both have benefited from the work of collaborating researchers from UC3M and IMDEA Networks, demonstrating how innovations can make their way directly from the laboratory into practical deployment.
Source(s):
IMDEA Networks Institute