IMDEA Networks receives AEIT's 2018 Award for Innovation
04 June 2018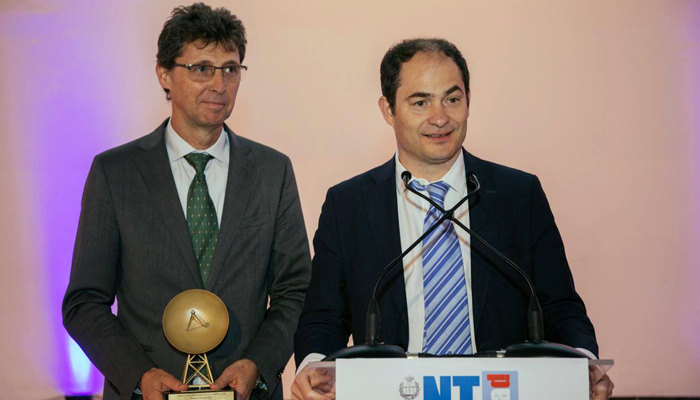 IMDEA Networks Institute in Madrid has received AEIT's 2018 Award for Innovation.  This prestigious prize recognizes the Institute's successes in innovating in the field of telematics and in particular in areas of significant socio-economic impact.
---
IMDEA Networks Institute in Madrid has been granted the Spanish National Association of Telecom Engineers' (AEIT) Award for Innovation in recognition of the Institute's work in the telecommunications sector and for its successes in the field of telematics.  The award was presented to Alejandro Arranz, Director General of Research and Innovation at the Autonomous Community of Madrid and to Dr. Arturo Azcorra, director of IMDEA Networks, professor at University Carlos III of Madrid (UC3M) and vice president of the research and innovation laboratory 5TONIC, at the II Noche de las Telecomunicaciones de Madrid that was held at the Palacio de las Alhajas in Madrid on 30 May 2018.
After receiving the award, Azcorra thanked AEIT and paid tribute to the Institute's partners in their contribution to IMDEA Networks' success:
"AEIT is the pre-eminent professional body representing telecommunications engineers in Spain.  It's a great honor to receive this award for our team's contribution to innovation in telecommunications in Spain. The acknowledgment of our colleagues and peers in AEIT is one of the highest honors we could aspire to.
But this award also serves to highlight the tremendous contributions made by our partners, whose support makes our activities possible. The Autonomous Community of Madrid and UC3M have provided us the financial stability and infrastructure in which to flourish.  The European Commission rewards the quality of our work with the award of research grants. We are very fortunate to count on Telefonica as our key strategic partner in innovation with our joint 5G research initiative, 5TONIC and in other research collaborations. And we'd like to thank the other world-class companies and institutions that collaborate with us on so many research projects.
Alongside our partners, we strive for a positive impact with all our research results.  This award reminds us of the importance of our work to both society and the economy."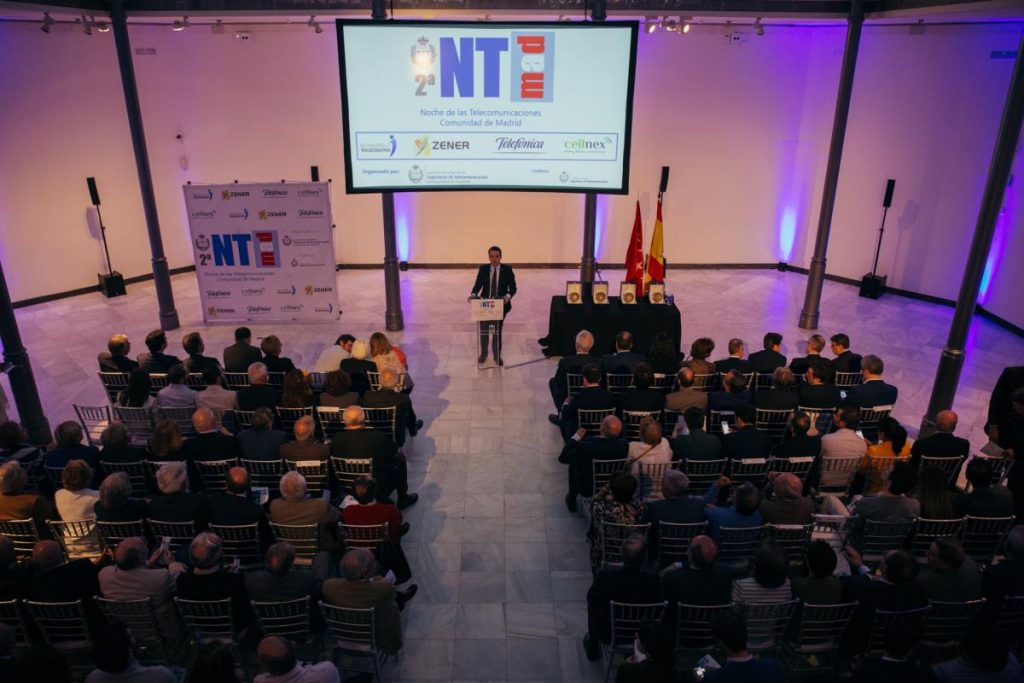 "We actively encourage entrepreneurship by developing patentable technologies and supporting team members to become involved in technology startups.  With the transfer of technology we promote the release of innovative products and services onto the global market.IMDEA Networks' Research Director, Dr. Joerg Widmer, explains the role of societal impact when defining the Institute's R&D+i activities:
Our work has relevance to everyone. Our research looks for answers to questions that are profoundly important to society. An example is our current analysis of business practices affecting data privacy and transparency. We want to ensure that users' data are employed for the purposes for which they willingly provide them and not for any other. Every day we come to work to provide ubiquitous, robust, secure networks capable of delivering the services people and companies will want and need over the coming years."
In the field of 5G development, 5TONIC is providing answers to the challenge of developing the platform for the Internet of Things. The lab is working in the fields of e-Health and emergency services; AGVs (Automatic Guided Vehicles); industry 4.0; drones for agriculture; fair tourism (IFEMA / FITUR), and the entertainment industry (4K videos for television), among others.
IMDEA Networks is also collaborating on projects that focus on some of society's greatest challenges.  Most recently three new research initiatives have been launched. SMOOTH, is a European project that looks at General Data Protection Regulation (GDPR) compliance. MyBubble, a project in collaboration with the MIT-MediaLab and UC3M, explores the online advertising ecosystem.  Another project with European backing, SYMBIOSIS, will develop an opto-acoustic prototype for use by the fishery industry, looking to ensure sustainable growth in the marine and maritime sectors.
Source(s):
IMDEA Networks Institute