IMDEA Networks joins RENIC, National Network of Excellence in Cybersecurity Research
Since September we are a new member
23 September 2022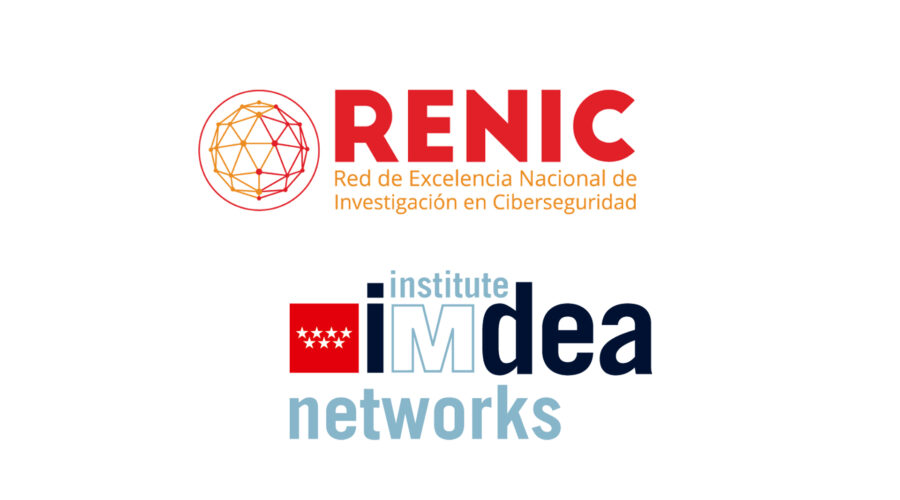 This September, IMDEA Networks has joined the National Network of Excellence in Cybersecurity Research (RENIC), a sectorial association that includes research centers, universities, and other agents of the cybersecurity research ecosystem in Spain. Its main purpose is to promote scientific research, innovation, knowledge and technology transfer to industry, and the development of R&D&I projects in the cybersecurity sector in Spain. These objectives are also those pursued by our institute.
With this integration into the Network, IMDEA Networks, a public research institute in computer networks and communications, seeks to strengthen its research and development work in cybersecurity, as one of the most necessary and emerging technologies in our society.
The Institute drives the digital knowledge society through its cutting-edge research in areas such as privacy and security, the internet of things, 5G and 6G, millimeter wave networks, wireless networks, cloud and edge computing, data analytics, blockchain, and artificial intelligence.
Specifically, IMDEA Networks gives particular importance to cybersecurity, working on the following lines of research:
Internet analysis and measurements,
security in computer systems,
data privacy and transparency.
In this way, we are able to address scientific problems and provide solutions to social challenges of great relevance and topicality.
In short, network security and privacy are one of the main pillars of the center, framing the theoretical and applied study of the problems that affect each of the layers of the Internet protocol stack. This includes traffic analysis, protocol analysis, malware analysis, web and social network risk analysis, regulatory compliance, and dissemination of personal data in digital products.
Source(s):
IMDEA Networks Institute