IMDEA Networks at Transfiere 2022
The Institute has been at the international reference fair on knowledge transfer, the European Meeting on Science, Technology and Innovation Transfiere 2022, held in Malaga
18 February 2022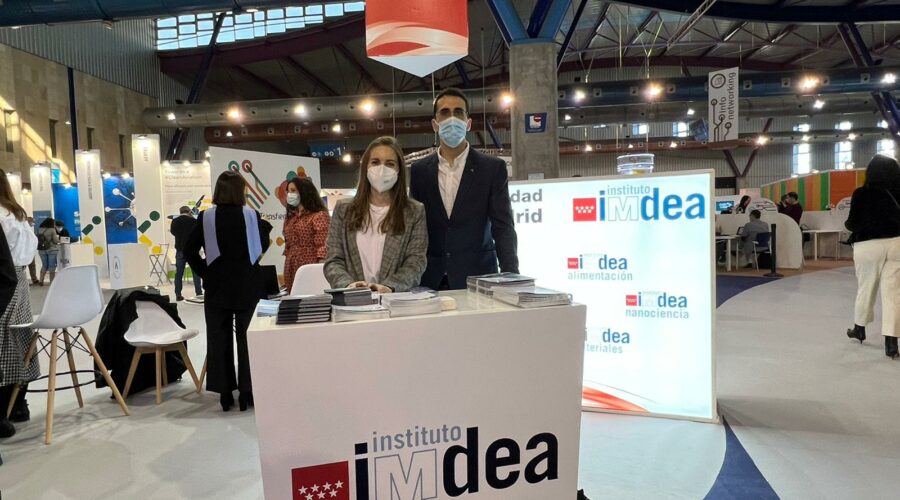 IMDEA Networks has participated, during the 16th and 17th of February, in Transfiere 2022, the 11th European Meeting on Science, Technology, and Innovation, held in FYCMA (Malaga). Marta Dorado, Deputy Operations & Communications Manager, and Borja Genovés, Postdoc researcher, represented the Institute in the Innovation Space of the Community of Madrid together with the other IMDEA institutes and the Foundation for Knowledge madri+d. From this Workstation, the different transfer agents of the region have had the opportunity to promote scientific dissemination and establish synergies.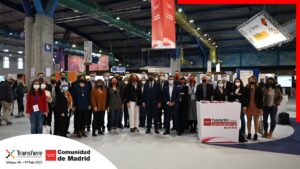 Transfiere is the main R&D&I meeting in Southern Europe for sharing scientific and technological knowledge. For IMDEA Networks it has represented a magnificent opportunity to establish possible collaborations with companies in the sector and to transfer the results of our scientific research to industry and society.
The Innovation Space, included in the Plan to Boost and Promote Knowledge Transfer and Innovation of the Community of Madrid, aims to promote the work of professionals in the region to facilitate the attraction of collaborators and investors.
During the fair, IMDEA Networks has unveiled through a video its innovation strategy and the research and dissemination activities that are currently being developed at the Institute to contribute to the advancement of society and the improvement of the competitiveness of the industries in our environment.
The Forum has said goodbye to its 2022 edition with an attendance of more than 3,000 professionals. This figure consolidates the return of the forum to its pre-pandemic dimension in a call in which more than 5,000 business meetings have been closed and has allowed attendees to exchange experiences and scientific-technological knowledge in its more than 130 activities and thematic panels. More than 370 experts and speakers participated in a day and a half of work.
Source(s):
IMDEA Networks Institute