IMDEA Networks appoints Dr. Kirill Kogan as Research Assistant Professor
21 July 2014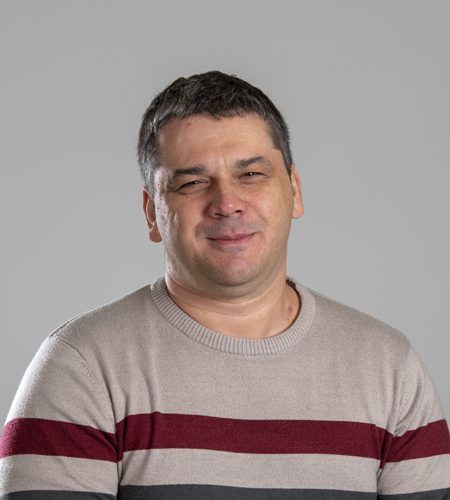 IMDEA Networks has announced that Dr. Kirill Kogan will join the Institute in autumn 2014 in the role of Research Assistant Professor.  He is a promising researcher with several years of experience in the broad area of networked systems. Dr. Kogan has proven his ability as a highly talented scientist and his mixed theoretical and practical background will contribute to strengthen the Institute's research record.
---
Dr. Kogan devotes his current research to the design, analysis, and implementation of networked systems, broadly defined. In particular he investigates network processors, switch fabrics, packet classification, network management, service architecture, cloud and fog computing. The original contributions he has made to this field of research are exemplified by publications in top dissemination venues such as the international conferences ACM SIGCOMM, IEEE INFOCOM and ACM PODC. He has also authored papers in top-tier journals within his area of expertise such as IEEE/ACM Transactions on Networking, IEEE Transactions on Communications or Distributed Computing.
The activity of Dr. Kogan at IMDEA Networks will mainly span two directions of investigation. Firstly, Dr. Kogan will advance ongoing work on an efficient reuse of underlying network infrastructure. Within this extensive area, his interest is mainly focused on the expressiveness of a control plane and on the efficient representations of its state on the data plane. Secondly, he will carry on his investigation on the duality between packet networks and electrical grids.
Kirill Kogan received his PhD from Ben-Gurion University of the Negev (Israel) in 2012. During the period 2012-2014 he was a Postdoctoral Fellow at University of Waterloo (UK) and at Purdue University (USA). He is also a former Technical Leader at Cisco Systems, where he worked on design and architecture of C12000 and ASR1000 routers during 2000-2012.
Current web site: http://web.ics.purdue.edu/~kkogan/
Source(s):
IMDEA Networks Institute