How to value (effectively) the data?
Nikolaos Laoutaris, Research Professor at IMDEA Networks, present in the the session "Generating benefits from data in the EU" (Internet Governance Forum Spain 2020)
28 October 2020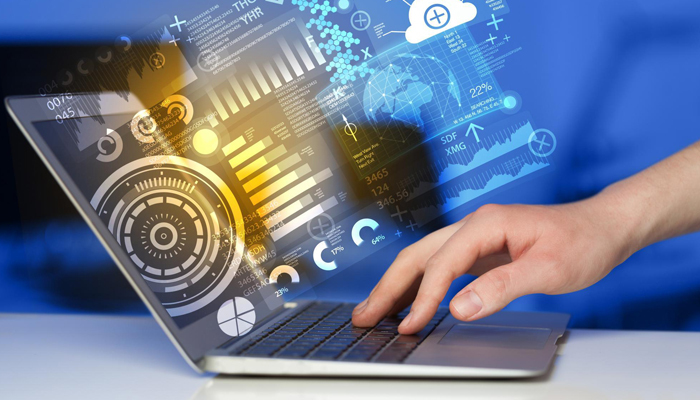 Nikolaos Laoutaris has participated on Friday 23 October 2020 in the Internet Governance Forum Spain 2020 (IGF-Spain, 22 and 23 October), which will bring to the summit of the Internet Governance Forum (IGF Global) the main conclusions of the tenth edition of its annual conference, held this year online.
As highlighted by the organisation: "The success of Europe's digital transformation over the next five years will depend on creating effective tools, regulatory frameworks and models for the use of European citizens' personal data. Europe needs a new strategy to build trust and confidence among businesses and citizens and to facilitate the development of successful innovative initiatives that compete with other exploitation models. Data is an essential resource for economic growth, competitiveness, innovation, job creation and social progress".
In this environment, Laoutaris, Research Professor at IMDEA Networks Institute, and lead researcher of the PIMCity project, spoke at the conference "Generating benefits from data in the EU", which reflected on the "fair, practical and transparent common space in data management", alternative models to the exploitation of person-centred data and the value that this can generate for all agents in the new ecosystem by generating measures to guarantee the ownership of the data that is on the market.
Laoutaris highlighted how the work of his Data Transparency Group focuses on the issues of data pricing for individuals and aggregates, data owners and the design of data markets. Sellers, buyers and intermediaries… the challenge is how to find fair valuation and remuneration: "Far from monolithic, monopolistic forms, and the solution can be found on the web itself; nobody owns it. Thus, we are heading towards open, democratic and distributive paradigms, which requires a new design of data markets".
Macelaru Alina-Ramona, Policy officer, DG CONNECT, Data Policy and Innovation unit- European Commission; Antti Jogi Poikola principal author «MyData a human Centric way to organise personal data» and founder of the movement Mydata.org and Miguel Pérez Subías president of the Internet Users Association (Asociación de Usuarios de Internet) and researcher in PIMCity also intervened in the presentation.
Source(s):
IMDEA Networks Institute