The Internet in 2040
18 September 2016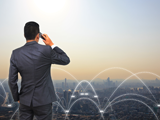 Camarillo, Director for Standardization of Data/ICT at Ericsson and a member of the Scientific Advisory Board at IMDEA Networks Institute, has recently been appointed Chairman of the Governing Board of the Internet Society or ISOC.
In what is known as the Future Wireless Internet (FWI), a trillion –a million million– wireless devices will be interconnected, in addition to those connected to conventional fixed Internet, engineer Gonzalo Camarillo, the new Chairman of the Board of Trustees of the Internet Society – ISOC, tells Efe.
The ISOC is considered as an independent source of information, thinking and leadership in policies, technology standards and future development of Internet on a world scale, and encourages open dialogue among users, companies, governments and other organizations, according to IMDEA.
Working together with members worldwide, ISOC enables the continuous evolution and growth of Internet globally, and its board of trustees or governing board, now chaired by Camarillo, endeavors, through a plural outlook, to "ensure that the Internet remains open, transparent and user-defined".
One of the features to reach the Web over the next decades, known as the Future Wireless Internet (FWI), is already the object of research at IMDEA Networks Institute, a reference public research center specializing in communications networks, and whose Scientific Advisory Board is led by Camarillo.
By 2040, the massive deployment of sensors and actuators will allow enormous quantities of data to be analyzed, making it possible, for instance, to foresee a possible heart attack through detecting a person's vital signs and take preventive action, this engineer tells us.
According to the vision adopted at this center, a trillion –a million million– wireless devices will be connected to the FWI, independently of those connected to conventional fixed Internet.
"The Future Internet will be a mobile, ubiquitous and dominant network service enabling users to connect at any time and any place, evolving toward an Internet that differs from today's generally cabled networks, and the proliferation of wireless devices will surpass the current prevalence of personal computers and open up new possibilities that will be exploited by a new generation of applications", according to the same source.
Sensors and block chains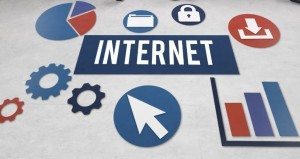 Consulted by Efe regarding the main trends in Internet development, Camarillo states "as a consequence of what is known as the 'Internet of Things', we are going to see a huge number of sensors connected to the Internet.
These sensors will measure all kinds of aspects in different areas, including those of the Web itself, and will produce a very large quantity of data", the Chairman of the Board of Trustees of the Internet Society points out.
In addition to this deployment of sensors, according to Camarillo, "we shall also be seeing major deployments of actuators in the Internet of 2040".
A further trend arising from the blockchain technology behind 'bitcoin', the virtual currency, has the potential to change how many of our society's processes are implemented, according to the IMDEA Networks Institute, whose Scientific Advisory Board is led by Camarillo.
"These mechanisms, capable of providing greater power to move or actuate other mechanical devices through pneumatic pressure, hydraulic pressure or electrical power, will allow a range of devices and processes to be controlled through the Internet", according to this engineer.
"The enormous amount of data automatically produced by these sensors will be analyzed to configure the network itself, and set up all kinds of processes through the actuators", he adds.
Moreover, Camarillo foresees that the development of Artificial Intelligence (AI) will be highly relevant "when it comes to the automatic analysis of massive quantities of data and drawing useful conclusions from them".
"The use of AI will allow us to build networks capable of performing continuous self-configuration without human intervention, which will endow them with considerable flexibility, owing to the very high speed such reconfiguration will be performed at", the expert points out.
AI will also be applied to the automation of numerous processes that today still need the intervention of human operators, he assures us.
A third tendency stemming from this technology underlying the 'bitcoin' virtual currency, called blockchain, has the potential to change the way many of our society's processes are implemented, according to this expert.
Blockchain is a method for registering all types of digital transactions, agreements, contracts and data. However, this information is not stored at a single location but is distributed across hundreds or even thousands of computers all over the world.
"This technology allows confirmation and validation of transactions in a distributed manner without the need for a central location", underlines Camarillo, adding "although all these transactions are carried out over the Internet, many of them have consequences in the physical world, beyond the virtual world".
In the light of the trends mentioned above, Camarillo forecasts what the Internet will be like in 2040.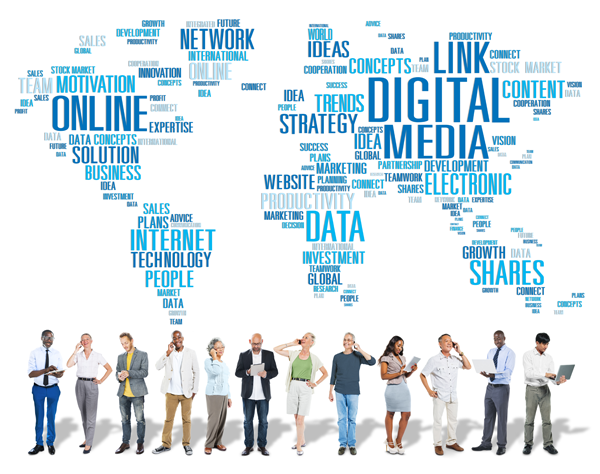 More sensitive
Thanks to the connected sensors, the Internet will provide continuous information on the status of a multitude of aspects and processes.
"For instance, people will carry sensors reading their vital signs, activity levels and location, and there will be sensors deployed in cities measuring temperature, humidity, air quality, the positions of vehicles and the status of infrastructures such as power grids", explains the engineer.
More active
"The large number of connected actuators will allow processes to be controlled automatically", says Camarillo.
According to this expert, the presence of human operators will become unnecessary in many cases, and, for example, vehicles and infrastructures may be remotely controlled by means of these mechanisms capable of generating and transmitting power.
More predictive
"The massive deployment of sensors and actuators will generate a huge amount of data, which can be analyzed to identify causality patterns and relationships", according to Camarillo.
"This will enable us to draw conclusions and run processes based on those conclusions", he adds.
"As an example, a person's vital signs may present a pattern showing that a heart attack may be imminent. With this information, the person can be notified automatically with instructions to prevent the condition. Other patterns may be used to generate more or less electricity through high-precision estimates of demand", he specifies.
More intelligent
"The Internet will be controlled by Artificial Intelligence and will allow all sorts of processes to be configured immediately and automatically", this specialist tells us.
"Artificial Intelligence applications will enable us to find patterns of many different kinds, and to intervene in optimizing all manner of processes. Practically all the infrastructures of a city are automatically controlled by AI", he highlights.
More decentralized
"The Web will support distributed processes without central bodies and will allow any nature of transaction related to any application to be confirmed and validated", affirms Camarillo.
"For instance, the use of blockchain-based contracts may replace the role of the Notary Public in many cases, often rendering entities such as banks or similar bodies superfluous, he remarks to Efe.