Arturo Azcorra, elected Chairman of the 5G Expert Group from the ETP NetWorld 2020
04 March 2015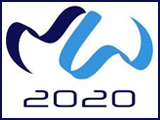 Arturo Azcorra, a pioneer of internet and network science research in Spain, has been elected chairman of the 5G Expert Group from NetWorld2020, the European Technology Platform (ETP) for communications networks and services. The ultrafast mobile broadband technology of the future, branded as 5G, will be the foundation of the future Internet.
The Founding Director of the networking research institute IMDEA Networks, and a Full Professor at the University Carlos III of Madrid, Arturo Azcorra is very actively involved in the evolution of 5G. He is the IMDEA Networks representative in the General Assembly of the 5G Infrastructure Association in Europe, and a member of the Steering Board of the ETP NetWorld2020 and of the Public-Private Partnership "5G-PPP". He is also a member of the Partnership Board and of the Vision Group of the 5G Infrastructure Association. To these roles is now added his chairmanship of the 5G Expert Group from NetWorld 2020. The Expert Group is the European think tank on scientific and technical development for 5G. The Group is composed of the top 300 European researchers on 5G technologies, coming from the principal universities and the research labs of leading companies in the field.
NetWorld2020 ETP is a research promotion group that outreaches over 1000 members collaborating in the design of next-generation advanced communication systems and ICT infrastructure. The ETP gathers players from the communications networks sector: industry leaders (Telefonica, Alcatel-Lucent, Huawei, Ericsson, Nokia, etc.), innovative SMEs, and leading academic institutions. For this election, every ETP member organization represented in the European 5G Expert Group was invited to submit a vote for a single candidate. Arturo Azcorra was elected Chairperson, and the candidate with the second highest number of votes, Rahim Tafazolli, Director of ICS and 5GIC at the University of Surrey, became Vice-Chairperson. The other two candidates were Calvanese Strinati Emilio, Smart Devices & Telecommunications European collaborative strategic programs Director at CEA-LETI, and Laurent Ciavaglia, Research Engineer at Alcatel Lucent, Bell Labs.
5G will be made possible by the 5G-PPP, jointly funded by the European Commission Directorate General for Communications Networks, Content & Technology, DG CONNECT, which provides 700 Million euro, plus 7,000 million coming from the private sector. This research action will operate for 7 years within the Horizon 2020 program. The 5G PPP, working in association with NetWorld2020, spearheads the EU effort to produce and influence international standards for next-generation cellular networks, thus strengthening the global competitiveness of European industry.
Source(s):
IMDEA Networks Institute