Artesyn Embedded Technologies joins 5TONIC lab
17 October 2016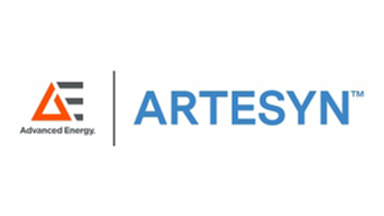 5TONIC and IMDEA Networks Institute are pleased to announce that Artesyn Embedded Technologies has joined 5TONIC, the first 5G laboratory in Spain. Founded a year ago by experts from Telefonica and the research institute IMDEA Networks, 5TONIC exists as an open ecosystem for innovation and research based in Madrid, which also counts, amongst its growing membership, with Intel, Ericsson Spain, CommScope, Cohere Technologies and University Carlos III of Madrid.
---
Artesyn Embedded Technologies, headquartered in Tempe, Arizona (USA), is specialized in the design and manufacture of computing solutions for members of the TIC industry who are seeking to deploy next-generation networks, including 5G and mobile edge computing. Artesyn's on-the-ground expertise on the most advanced generation of network communications makes a strong contribution to the interdisciplinary triad research-academia-industry already at work within 5TONIC. It is the combined know-how of all lab members that is key to the lab's aspiration to bridge the gap between the theoretical and the practical, which shall enable it to further the development and widespread implementation of 5G technologies.
At this early stage, 5G application scenarios are still being defined, and lab work is required to outline the suitable infrastructure that will enable the rollout of 5G networks. 5TONIC exists for this purpose and will operate at least until the first 5G products are commercially viable, which is expected to happen approximately in 2020.
With the above goals in sight, 5TONIC facilitates the performance of field tests and demonstrations of all the technologies and equipment which will make up 5G communications, including its services and applications. 5TONIC is the first laboratory in Europe that is taking such

investigative processes from an eminently practical perspective. The members can carry out viability tests of a specific technology, determining hidden deployment costs, and analyzing all aspects of the system as well as the complexity of all the different solutions. In this sense, the laboratory will empower various sector players interested in conducting realistic analysis of the technologies that could graduate to 5G, who are also keen to accelerate innovations needed in network architecture to enable cases of use and applications on multiple industrial sectors.
5G networks are the key to the age of "all-connected" that is right at hand. Even though 5G networks are still in an initial phase of development, the consensus of sector experts estimates that the next mobile generation will considerably improve latency, the transportation of volumes of data will be 1,000 times greater than currently, will allow for the increase of the number of devices simultaneously connected between 10 and 100 times, and increase the life span of batteries up to 10 times, among others advances. Cases of future use such as the remote control of robots or the interconnection of sensors, plus the demands of mobile clients of the futures, shall require super-fast and top quality connections with latency levels practically nil.
About Artesyn Embedded Technologies:
Artesyn Embedded Technologies is a trusted leader in the design and manufacture of innovative and reliable embedded computing solutions for operators, carriers and network equipment and service providers seeking to deploy next-generation networks, including 5G and Mobile Edge Computing.
Source(s):
IMDEA Networks Institute