5TONIC, a networking lab
06 July 2016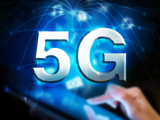 5TONIC enters the online media world.
---
The research and innovation laboratory 5TONIC announces the launch of public profiles in Twitter and LinkedIn.Through these social networks the lab will post news, events, activities and any discussions relevant to a community of followers built upon lab members, scientists, specialised professionals, thought leaders and virtually anyone interested in open research and innovation focused on fifth generation (5G) technologies.
5TONIC represents a new way of drawing science, enterprise and academia closer together to boost technology and business innovative ventures in the 5G arena. A dynamic online presence supports the Madrid-based lab's goal of firmly establishing itself at the heart of the global research community in an area that has become a landmark in the global competition for technological leadership. 5TONIC is leveraging the power of the social media to extend its outreach and impact, attracting influential actors in the European race to make 5G a reality by the year 2020.