16.9 million of Madrid regional budget for the 7 research institutes IMDEA
04 July 2016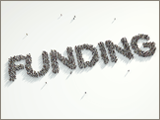 The Community of Madrid will allocate this year 16.9 million euros to support the scientific activity of the seven IMDEA research institutes, 1% more than the previous year, according to what was informed last June 28 by the regional government spokesman, Ángel Garrido, who noted that with this initiative the Madrid Executive guarantees funding for these leading research centers during 2016.
The IMDEA are research centers of international excellence in strategic areas, seeking to meet the demands of society and promote scientific and technological innovation in the region. There are currently seven centres specialized in different research areas.
Garrido reported that the Government Council has approved a total expenditure of 16.9 million euros to fund the nominative grants of the IMDEA Foundations, provide them with the necessary means, and cover their operating costs. He added that since their establishment in 2007, the regional government has invested over 146 million euros to "ensure the best conditions and promote research excellence in these institutions".
These 16.9 euros will fund the activities of IMDEA Water (1,918,246 euros), Food (2,038,853 euros), Energy (2,831,159 euros), Materials (2,711,430 euros), Nanoscience (2770346 euros), Networks (1,930,348 euros), and Software (2,717,993 euros).
Attraction of international research talent
Nearly 530 researchers from more than 25 countries work today in several scientific activities as part of IMDEA, which are oriented towards the demands of society and of business. These institutes are currently involved in more than 250 research projects, which have been been funded by competitive grants from public bodies and by several national and international companies, with the collaboration of 147 SMEs.
Garrido said the IMDEA institutes have published 2,500 scientific articles in high impact journals, have participated in around 2,950 conferences, and have requested 20 patents, of which 15 have already been granted. Also, they have defended 94 doctoral dissertations and another 182 are currently in different stages of development.