25 years of SMS, the service that revolutionized communication
12 December 2017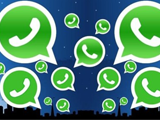 This week marks a quarter of a century since the first SMS, a service that forever changed communication between people. With the new technology, users went from making calls, to having writing as the main tool of interaction. Text messaging was the precursor to the online services that predominate today.
---
The first text message was sent on December 3, 1992. The British engineer Neil Papworth wrote 'Merry Christmas', and sent it to the cell phone of Richard Jarvis, a director at Vodafone. This technological advance changed communication between people forever – a veritable technological revolution.
Arturo Azcorra, a professor at Carlos III University of Madrid, and director at the IMDEA Networks Institute. Institute, told Big Bang that the service was enormously successful, both in terms of use and business.
"For the phone companies it was a very profitable service, because the margin for each SMS was huge. They ended up making something like 50% of their profits from SMS, the remaining 50% coming from voice" said Azcorra.
The appearance of SMS also raised an issue regarding the use of language. Charging by the message led to people shortening words and paying a lot less attention to syntax and spelling.
However, for Álvaro Gascue, a Uruguayan researcher and professor at the Information and Communication Faculty of the University of the Republic, this transformation did not permanently affect the use of language.
"As a teacher, I've corrected thousands of exams and mid-term exams. I've rarely found that a student would write even one word as he would have written it in an SMS. People tend to distinguish between the language they'll use for SMS, and a more formal one they'll use for other forms such as when they are doing an exam that they want to pass", Gascue said.
The exchange of messages also affected personal relationships. For Alejandro Pérez, a Colombian consultant in digital marketing and social networks, this type of exchange generated misunderstandings, due to the lack of tone in messages.
"Before, you could talk with your partner for an hour or two, and if you had a disagreement you knew the tone they were speaking in and how they were telling you things." Now, messaging has affected many relationships, because while it brings us closer together, it has also meant that messages are misunderstood much more often", said Perez.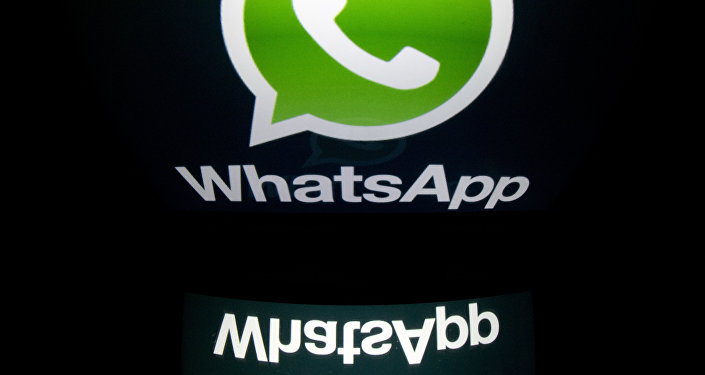 WhatsApp: from SMS killer to call killer? (link to content in Spanish) | © AFP 2017/ LIONEL BONAVENTURE
Despite its success and enormous scale, SMS quickly lost ground with the emergence of Internet messaging services: Facebook Messenger, Apple's iMessage, Google Hangouts, and most recently WhatsApp. Today, it's almost a conversation piece to receive a text message.
Regarding the future of messaging services, Arturo Azcorra explained that we would have an ever-greater capacity to interact with many people and using other senses. For example, we will have augmented reality applications.
"Thanks to 5G communications, we're going to achieve an even more sophisticated, more realistic, less invasive type of interaction between people, presenting us with many more opportunities than we have today," said Azcorra.