Video is the future of the Internet
18 November 2013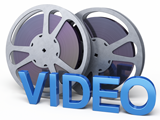 The final audit of the European project MEDIEVAL (MultiMEDia transport for mobIlE Video AppLications), conducted in Sophia Antipolis (France) last October, has delivered" excellent" results. Three testbed demonstrations and several presentations won the approval of European Commission reviewers present for their successful account of the project's research objectives.
---
Video is the future of the internet. It is expected to account for over 66 percent of consumer traffic in mobile networks by 2017. But today's internet architecture—and particularly the mobile internet—was not designed with video in mind. As a result, it is highly inefficient when it comes to this type of traffic, leading to a low quality of experience (QoE) that is not conducive to consumer adoption. With this in mind, the MEDIEVAL project has evolved the current mobile networks' architecture towards a more efficient support of video traffic.
MEDIEVAL carried out a cross-layer design for future mobile networks in order to optimise the video delivery at all the levels of the communication stack: from improved mechanisms applied to the radio interface, up to an enhanced usage of the most advanced video streaming techniques, passing through mobility management of the users. After a three-year activity period (the project run from July 2010 to July 2013), the auditors remarked the quality of the technical documents delivered by the project and the remarkable effort made to produce high level prototyping demos.
Institute IMDEA Networks' contribution, carried out jointly with University Carlos III of Madrid, focused on transport optimisation and mobility management. On the one hand, transport optimisation has served to improve the usage of network resources; on the other hand, mobility has been tackled following a distributed paradigm, with the compound objective of reducing the congestion in the networks and, at the same time, providing a more flexible solution for network operators.
Source(s):
IMDEA Networks Institute