Taiwanese delegation visits IMDEA Networks
Research and development collaborations on 5G and privacy key on the agenda
03 July 2019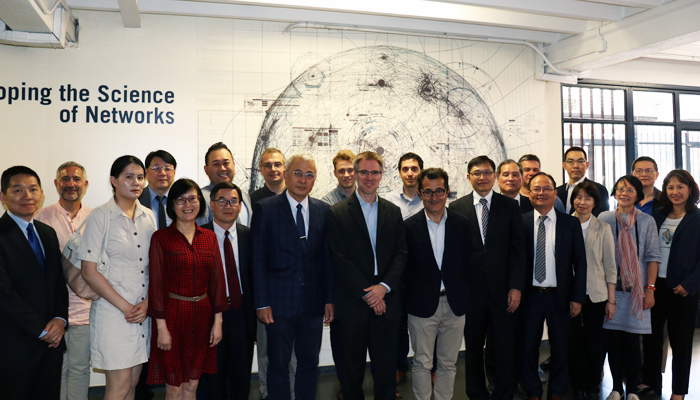 A Taiwanese delegation composed of high-level officials and scientists made last month a tour of some of the top research institutions in Madrid, making a stop at IMDEA Networks. They were seeking to identify synergies and establish strategic transnational partnerships.
A group of about twenty officials and top scientists from Twain visited IMDEA Networks on June 18th and met with faculty to explore possible joint R&D projects. Presentations and discussion focused on hot communications technology topics, such as 5G networks and current challenges to user privacy.
Special emphasis was given to collaborative research on areas where IMDEA Networks has already developed significant expertise through the activities developed in European projects and the 5TONIC 5G co-creation lab, such as Connected Industry, Vehicular Communications and other IoT vertical applications. The international impact of work performed by the IMDEA Networks research team on the area of privacy also attracted the attention of the Taiwanese delegation and research collaborations involving network measurements and data analytics were equally discussed.
Joerg Widmer, Research Director at IMDEA Networks, stated at the end of the visit: "IMDEA Networks is proud to have had the opportunity welcoming such a high-level delegation and of presenting the cutting-edge science and technology that is performed at our Institute. The Madrid region will reap the benefits of the transnational collaborations we will be able to establish."