Ralf Steinmetz appointed first ITG-Fellow by VDE, the German Association for Electrical, Electronic & Information Technologies
02 January 2018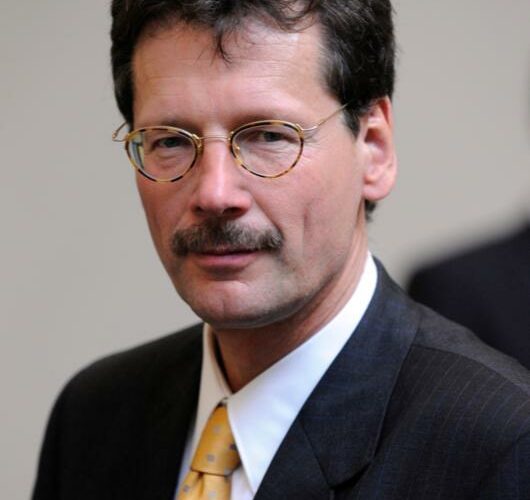 Prof. Dr. Ralf Steinmetz, a professor at Technische Universität Darmstadt and the president of the Board of Trustees of IMDEA Networks Institute, has been awarded the first fellowship ever granted by the ITG Information Technology Society of the VDE, the German Association for Electrical, Electronic & Information Technologies.
---
Dr. Ralf Steinmetz has become one of three scientist to be honored for the first time with the title of ITG Fellow. The award recognizes his outstanding achievements in research and engineering within the field of information technology.
Dr. Steinmetz is a Full Professor at the Department of Electrical Engineering and Information Technology and an Adjunct Professor at the Department of Computer Science at TU Darmstadt, as well as Director of the Multimedia Communications Lab (KOM) at the said university. He is also a key figure for the Madrid research Institute IMDEA Networks since its inception a little over a decade ago: he presides its Board of Trustees and became a member of its Scientific Council in 2007. In 2015 he was the recipient of a Chair of Excellence Universidad Carlos III de Madrid-Banco Santander and also joined IMDEA Networks as a Visiting Professor for that whole semester.
VDE is one of the largest technical and scientific associations in Europe. The association, based in Frankfurt, Germany, is devoted to science, standardization work and product testing and certification. VDE is involved in technical knowledge transfers, research, and promoting young talents in the key technologies of electrical engineering, electronics and information technology and their applications.
The Information Technology Society (ITG, by its German initials) in the VDE promotes research, development and application of information technology in the data and communication technology, in production and communication systems, in environmental protection, medical and traffic technology.
Source(s):
IMDEA Networks Institute