New project promises more robust and agile mobile networks
Future network architectures to integrate artificial intelligence. TAPIR-CM will pave the path for beyond 5G networks
08 April 2019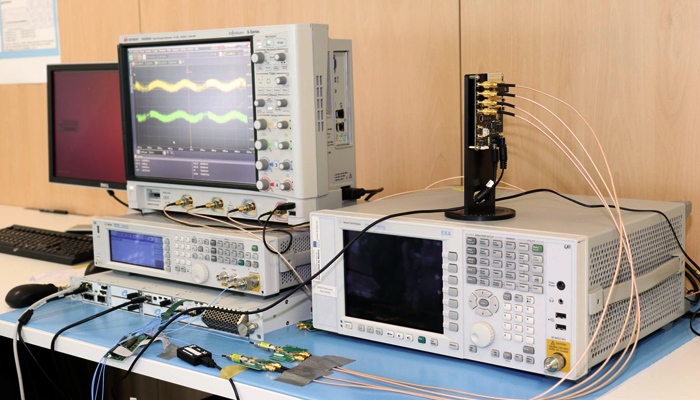 A 4-year research project called TAPIR-CM, launched in January this year, will result in the development of network architectures that are simultaneously more agile and more robust. Users will benefit from enhanced service reliability as well as reductions in service failure incidents and a more robust response to any failures that do occur.
The deployment and management of telecommunication networks is becoming increasingly complex. New solutions towards their simplification are required to guarantee reliability and quality of experience for end users, whilst ensuring that services remain cost-competitive for the companies and operators running them. The enhanced architectural solutions to be developed by TAPIR-CM will leverage network intelligence for 5G and later generations of mobile networks to achieve those objectives. TAPIR-CM will build on the achievements of the recently-completed TIGRE5-CM project that delivered an SDN (Software-Defined Networks)-based architecture.
The Madrid-based research institute IMDEA Networks will coordinate the TAPIR-CM project. IMDEA Networks is collaborating with the same partners – Universidad Carlos III de Madrid and the Universidad de Alcalá – as they did on TIGRE5.
Domenico Giustiniano, Research Associate Professor at IMDEA Networks and lead investigator on the project explains what the TAPIR-CM researchers are seeking to achieve: "With TAPIR-CM we are looking for new perspectives on research areas we are well familiar with. Specifically, we're aiming to strengthen and enhance two broad research areas. The first is SDN combined with network function virtualization (NFV)-augmented networking. This will add flexibility and agility to the entire system lifecycle.  The second area is the applicability of machine learning/artificial intelligence to networking. This promises to give operators the capability to forecast accurately the behavior and characteristics of data traffic consumed by mobile users.  With this information, operators will be able to improve their performance of network functions such as scheduling, mobility management, orchestration and resource allocation, among others."
IMDEA Networks' researchers will draw upon particular areas of their expertise and their well-established experimentation-based approach, as Domenico Giustiniano describes: "Our team will focus on the characterization of the mobile network access phase which will help us to derive optimized solutions. We'll also be defining how and where to collect measurements that will be required to train the machine-learning algorithms to perform traffic classification and prediction. It's important that we do this with the same strong experimental mindset that we apply to all our research activities."
By the end of the project the team expects to be able to demonstrate the fruits of their work with a working prototype, according to Giustiniano. "We have the specific objective of prototyping solutions we design for optimization. The achievement of our objectives will lead to a set of solutions that dramatically improve the existing network architecture paving the path for beyond 5G networks."
TAPIR-CM is funded by Department of Education and Research of the Regional Government of Madrid, through the 2018 R&D technology program for research groups, co-financed by the Operational Programs of the European Social Fund (ESF) and the European Regional Development Fund.
Source(s):
IMDEA Networks Institute