The Madrid region allocates 16.7 million euros to strategic research in 2015
19 May 2015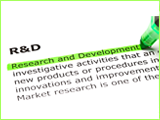 The Madrid region will invest € 16.7 millions in the scientific activity of nearly 500 researchers from different nationalities working at the Madrid Institutes for Advanced Studies (IMDEA). These researchers are involved in over 200 projects currently in progress. € 141.5m have been invested in the IMDEA institutes since their inception.
---
The € 16,750,866 that the IMDEA institutes will manage in 2015 will be allocated to research related to water – € 1,916,250 –, food – € 2,004,642 –, energy – € 2.69m –, materials – € 2.41m –, nanoscience – € 2,903,750 –, networks – € 1.75m – and software – € 3,076,224 –.
During their years of activity, these institutes have attracted almost 500 researchers from different nationalities, originating from organizations and universities around the world, as indicated in a statement issued by the regional government of Madrid.
At present, the institutes have 230 ongoing research projects funded by government agencies through competitive calls and by various national and international companies.
Amongst these projects, for instance, there is 'Primicia', which aims to develop new strategies to bring to the market high efficacy food in the control of chronic inflammation, effective in preventing diseases such as obesity, allergies, rheumatoid arthritis, cancer…
'Cascatbel', another one of these programs, aims to design, optimize and scale a process for producing second-generation liquid biofuels from agricultural and forestry waste in an inexpensive manner through the use of nano-catalysts.
'Searchlight', on the other hand, looks for a new communication paradigm for future ultra-fast wireless networks.
In 2014, the IMDEA institutes published 524 scientific articles in high impact journals and their researchers participated in about 475 plenary lectures or were invited to international conferences.
They also requested 20 patents – out of which 9 are already granted – and defended 23 doctoral theses, while another 150 are currently in preparation.
Source(s):
ABC.es | Agencias | EFE