Imdea Networks holds inaugural stakeholder event
04 July 2007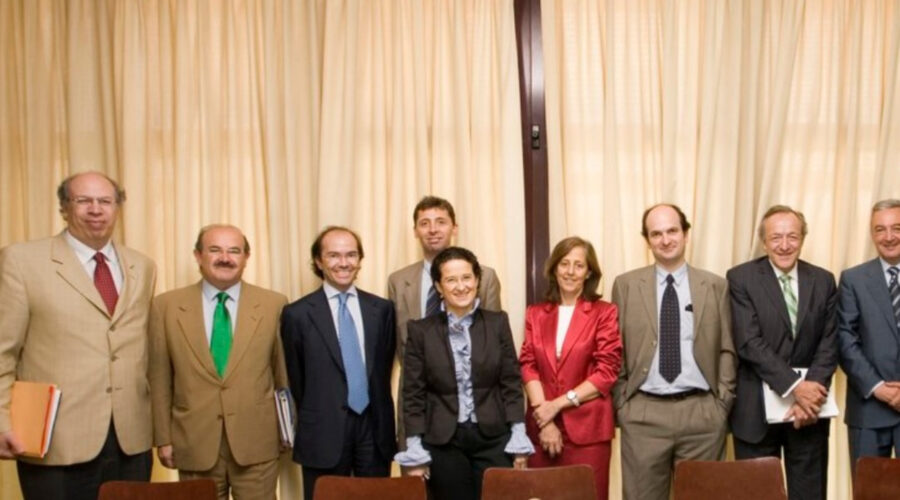 On June 26th IMDEA Networks met with leading industry representatives whose companies have been invited to provide representatives to its Board of Trustees, as well as other key stakeholders in the new international research institute.
Prof. Dr. Arturo Azcorra, Director of IMDEA Networks, presented a report on the initiative's successes and the challenges that it faced.Among the audience were:
Alfonso Gonzalez Hermoso de Mendoza, Sub-Director, DG Universities and Research, Regional Government of Madrid.
Irma Jiménez Guler, Director of Institutional Relations, Hewlett-Packard España.
Reyes Muñoz Tomás, General Manager, Leganés Tecnológico.
Luis Rodriguez, President, SATEC.
Antonio Garcia, President, Teldat.
Eduardo Sicilia Cavanillas, Director of Innovation, BBVA.
Juan Mulet Meliá, Industrial Sector Expert and Director General of COTEC.
Carlos Balaguer, Vice-Rector for Research, University Carlos III of Madrid.
At lunch, Clara Eugenia Nuñez Romero-Balmas, the Director-General of Universities and Research, Regional Government of Madird also joined the meeting.
The above group reflects an important aspect of the institute's mission – to bridge the gap between industry and academia. The active participation of these key players in the technology sector will be pivotal to the success of the management team. With their support, the institute aims to develop truly valuable technologies and to engage the private sector, in order to transfer its innovations to the public domain.
ABOUT IMDEA NETWORKS
IMDEA Networks is an international research institute supported by the Regional Government of Madrid and the European Commission. The Institute brings together distinguished and young scientific researchers to develop cutting-edge science and technology in the field of networking. Promoting interdisciplinary collaboration, the Madrid-based Institute works in partnership with leading businesses and scientists from around the globe. By generating new knowledge and understanding through its activities, the Institute supports the continued development of Madrid and Spain as a centre for international scientific and technological research.
CONTACT INFORMATION
IMDEA NETWORKS
Avda del Mar Mediterraneo, 22
28918 – Leganés
Madrid (Spain)
If you would like more information about this topic, please email:
Liz O'Neill
elizabeth.oneill@imdea.org