IMDEA Networks building the future of networking
17 January 2010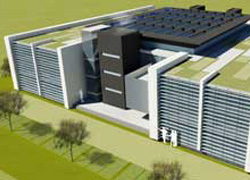 The Regional Government of Madrid and University Carlos III collaborate in the building of an International centre of excellence in network communications research.
---
The public tender competition for the Basic Design Project of the purpose-built permanent research centre of the Madrid Institute for Advanced Studies in Networks (IMDEA Networks) is published today in the Official Journal of the European Union and in the Official Journal of the Madrid Region. The IMDEA Networks headquarters will consist of 2 buildings with a total surface of over 7.000 square meters built in two phases. The first of these buildings will become functional during 2013.
The creation of this new IMDEA Networks purpose-built research centre location aims to coordinate the different public research organizations, companies from the sector and universities to develop scientific and technological projects, attract international talent and provide Spain with an Institute that shall be a international reference point in computer networks engineering.
IMDEA Networks was created as a public, not-for-profit research institute in 2006 by the Regional Government of Madrid. Its multinational research team is engaged in cutting-edge fundamental science in all areas of networking. As a growing, English-speaking institute located in Madrid, IMDEA Networks offers a unique opportunity for scientists to develop their pioneering ideas and to shape the future of networking over the coming years.
At present, IMDEA Networks is based in provisional office space provided by the University Carlos III of Madrid which has also provided a plot of land in TecnoLeganés, the largest Science, Technology and Business Park in Spain, where its permanent building will be built.
The new Institute's headquarters, which will be located next to the Technology Park's Central Research Support Services Building, will host more than a 100 permanent researchers, as well as lab support technicians, all of them structured around flexible research programs of limited duration to respond to emerging technological challenges. Currently, our research is focusing on Internet Technologies, Wireless Technologies and Energy-efficient Technologies.
According to IMDEA Networks' Deputy Director, Albert Banchs, one of the Institute's greatest challenges is "to contribute to the positioning of the Madrid Region as a pioneer within the IT arena". "Our objective of opening up to the international community is a tangible reality, established through collaboration projects with multiple businesses at national and international level". In the short period since its inception (November 2006), and in spite of operating in provisional headquarters, the Institute already counts with 22 researchers from multiple nationalities and significant scientific credit, such as Nick Maxemchuk, Marco Ajmone Marsan or Sergey Gorinsky, and with collaborators from outstanding universities such as MIT or Cambridge. 40% of these researchers receive external funding, both national and international, through prestigious awards, grants, scholarships and fellowships.
Read more :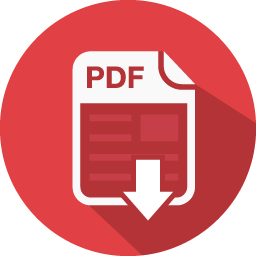 Source(s):
madri+d, IMDEA Networks Institute