Ericsson activates 5G standalone (SA) at 5TONIC open innovation lab
End-to-end 5G standalone (SA) solution by Ericsson activated at 5TONIC 5G Open Innovation Lab and already in use for technical and business validation of different industry applications
15 December 2020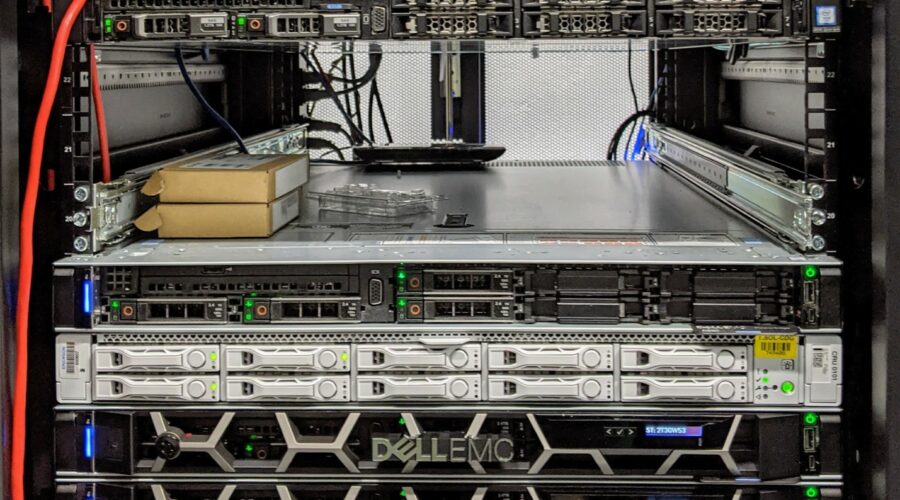 Ericsson and 5TONIC, the open Innovation laboratory founded by Telefónica and IMDEA Networks Institute, have achieved a key technology milestone by activating an end-to-end 5G standalone (SA) solution that is already in use. The standalone landmark achievement means that 5TONIC already has the capability to run 5G independent of the existing 4G infrastructure that is also deployed at the lab.
The activation of the 5G standalone setup was achieved with the deployment of Ericsson 5G SA portfolio of radio and core solutions integrated into the 5TONIC laboratory network. On the one hand, Ericsson's dual-mode 5G Core was deployed. On the other hand, Ericsson Radio System was configured to support both 3GPP SA and Non-Standalone (NSA) architecture options in the N78 band with frequency ranges of 3600-3800 MHz. The whole deployment has been verified end-to-end, validated with WNC SA-capable CPEs, and it is already in use by 5TONIC partners.
"The deployment of 5G SA access together with a 5G core adopting a future proof SBA architecture  based on  Ericsson technology  at 5TONIC lab is instrumental for the validation of innovative solutions developed by 5TONIC vertical collaborators and will be central towards unleashing greater capabilities enabled by 5G technology moving forward." says Alexandre Harmand, Head of Network Platforms at Global CTIO, Telefónica.
With this deployment, 5TONIC becomes one of the first open research and innovation labs in the world offering 5G SA capabilities for validating vertical applications. INNOVALIA, a pioneer in Industry 4.0 Zero-Defect Manufacturing solutions; YBVR, a specialized start-up in 360-degree VR applications; and ASTI, a leader in Industry4.0 AGV products, are the first verticals to validate their solutions over the 5G SA solution deployed at 5TONIC lab.
In the Industry 4.0 use case trial by INNOVALIA, the driving need is the synchronization of remote operation commands with the actions of robot arms and high-precision 3D-scanners in real-time. This use case has been validated over the 5G SA network of 5TONIC, verifying the isolation of the service through network slicing and very low latency levels for the total round-trip-time of the actual vertical service synchronization cycle, proving 5G-based Zero- Defect Manufacturing feasible.
For the 360-degree recording and production system developed by YBVR, the key need is securing very high and reliable uplink throughput for streaming the captured 360-degree video on a touristic location or sport event so that remote visitors and audience may enjoy it live with VR glasses or 360-degree viewers. The use case was already validated and tested over the 5G NSA at 5TONIC demonstrating that these services fully base on 5G and not depend on expensive and inflexible wired or satellite communications. Now, the same use case is re-assessed in both performance and deployment flexibility over 5G SA, the latter aspect being essential for market take-off.
The next use case to be validated is ASTI solution for remote real-time control of the guidance of its AGVs from the cloud edge. The solution, already tested and validated at 5TONIC lab for NSA, can benefit from 5G SA both in performance (improved latency), and flexibility for deployment in the environments where ASTI AGVs operate (large automotive factories, harbors, logistic centers, etc.)
"The main advantages of using 5G SA technology for these services include the flexibility for supporting network slicing -making it possible to deliver both ultra-low latency services and very high-throughput levels-, easy access to highest bandwidth, and integrating with a future-proof architecture for both MBB and/or dedicated networks" says Manuel Lorenzo, Head of Technology & Innovation at Ericsson Spain.
5TONIC is the Spanish site facility supporting EU 5GPPP 5G EVE, the largest validation platform for 5G-ready applications for EU 5GPPP Phase III projects, with interconnected facilities in Turin, Paris, Athens and Madrid. With this SA deployment, 5TONIC also advances the 5G capabilities of 5G EVE platform, which will attract new use cases of vertical industries leaders at European level.
More innovative applications will soon benefit from being validated over 5TONIC's 5G SA network in the coming months.
---
About 5TONIC
5TONIC was initiated by Telefónica and IMDEA Networks Institute with a clear vision to create an open research and innovation ecosystem laboratory in which industry and academia come together to boost technology and business innovative ventures. The laboratory promotes joint project development, joint entrepreneurial ventures, discussion fora, events and conference sites, all in an international environment of the highest impact. 5TONIC serves to show the capabilities and interoperation of pre-commercial 5G equipment, services and applications, by leading global companies in the 5G arena. The laboratory was recently awarded Digital Innovation Hub status by the European Commission
About ERICSSON
Ericsson enables communications service providers to capture the full value of connectivity. The company's portfolio spans Networks, Digital Services, Managed Services, and Emerging Business and is designed to help our customers go digital, increase efficiency and find new revenue streams. Ericsson's investments in innovation have delivered the benefits of telephony and mobile broadband to billions of people around the world. The Ericsson stock is listed on Nasdaq Stockholm and on Nasdaq New York. www.ericsson.com