Arturo Azcorra talks about 5G technology in Cadena SER Madrid Sur
"5G is the dream of medicine"
19 December 2019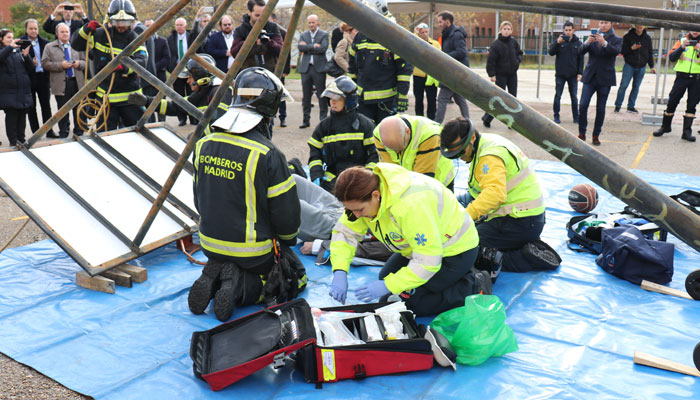 Arturo Azcorra, Director of IMDEA Networks Institute and Full Professor at University Carlos III of Madrid, is interviewed by the Spanish radio station Cadena SER Madrid Sur on the topic of 5G communications.
In this radio interview Dr. Azcorra explains the implications of 5G technology for our everyday lives and its expected social and economic impact. "It will revolutionize many professional sectors", beyond the personal use of the mobile phone. In his opinion, the arrival of 5G networks will cause the loss of current jobs but other positions will be created.
On the other hand, Azcorra talks about how 5G will affect healthcare. "5G is the dream of medicine", the Professor adds. He mentions as an example the demo that took place at IMDEA Networks a few weeks ago. 5TONIC, the open research and innovation laboratory on 5G technologies founded by Telefónica and IMDEA Networks, along with SAMUR-PC and the Carlos III University of Madrid (UC3M), presented an innovative system for managing emergency situations based on 5G. The system was developed within the framework of the European innovation project 5G-TRANSFORMER.
The demo showed a 100% automatic 5G system that can lead to a reduction in response times and minimization of errors, which results in improved survival rates in emergency situations. In addition, it makes it possible for the attention to be personalized, given that a doctor, using 5G augmented reality glasses, can visualize the patient's medical data, such as vital signs or the values of a blood test.
The interview was aired live on December 18th, 2019 during the program "Hora 14 Madrid Sur".
Source(s):
Cadena SER Madrid Sur