5G, the key driver of digital transformation
Interview with Arturo Azcorra on the program '5.0' (RNE-Radio 5) and statements in media such as 'Efe', 'Economía de hoy', 'Byte', 'Ticpymes' and 'ITexpresso'
19 June 2020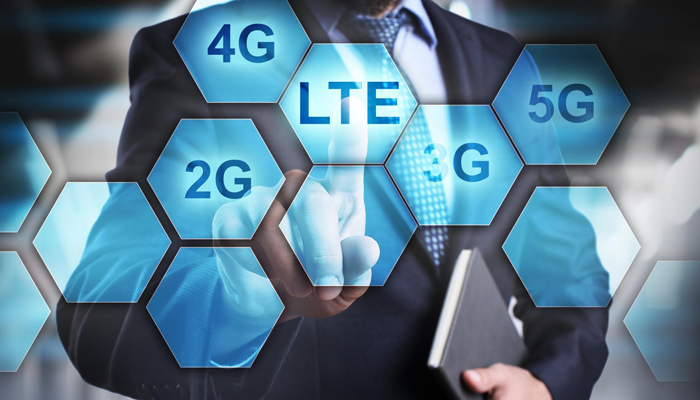 Arturo Azcorra, director of IMDEA Networks Institute and professor at Universidad Carlos III de Madrid (UC3M), has been interviewed about the current state-of-play in 5G for the program '5.0' of RNE-Radio 5, directed and presented by Manuel Martinez. This week, Azcorra, who is also vice-president of the 5TONIC laboratory, has talked to several media outlets about the benefits this technology offers towards the rebuilding of the economy.
Azcorra began the interview in '5.0' by highlighting the importance of the network of seven IMDEA Institutes in the Community of Madrid, as research centers promoting strategic areas for the economy and society. He gave special mention to IMDEA Networks' advanced level of "work to the highest standards in our scientific area of data networking, with a totally international team of up to 37 nationalities".
The IMDEA Networks director talked about European leadership in the development of 5G, as well as the performance of the 5TONIC consortium, of which he is vice-president and in which companies such as Telefónica, Ericsson or Intel participate: "A group of companies and research entities that cover almost every aspect of 5G, a very complex technology, even for huge companies".
As for the impact of COVID-19 on the implementation of 5G, he stressed how "it has meant a slight delay, overall and in the short term, but it is making obvious the need to deepen digital transformation. Those societies that go deeper into it are much more robust, more efficient and more productive, and 5G is fundamental in this environment". This is a process which, it was pointed out during the interview, will have to address the fake news stories regarding 5G and health: "These stories come from the economic interests of people who make money through deceit and lies, with false and sensationalist, absurd messages (…) There will come a time when they will have to be legally penalized". And this is what he stressed in statements to EFE news agency: "The health effects of the radio waves have been studied since the end of the 19th century, particularly in the vicinity of radio and television stations, which broadcast at a much higher power than 5G. Many stations have been transmitting waves with powers of up to 100,000 watts for decades, without any adverse effects being observed. 5G phones emit around 0.5 watts and 5G base stations around 60 watts.
Azcorra also explained that in the future, 5G and network computing will bring us autonomous cars, connected industry devices and much more besides: "5G will make possible all those devices that require the integration of computer and communications. This is a big qualitative change", says the professor. According to Azcorra, 5G delivers advantages designed for professionals such as healthcare workers "who will be much better connected", as demonstrated with the new 5G 100% automatic emergency system developed by 5TONIC, SAMUR-PC (Madrid's specialized emergency service) and UC3M. In the personal sphere, users will experience faster data flows and navigation. The director of IMDEA Networks also highlighted aspects such as demonstrations conducted in partnership with UTEK (Unmanned Teknologies Applications S.L.) of unmanned maritime vehicles for border surveillance, virtual tourism applications with IFEMA (Madrid Trade Fair Institution) and Segitur (a Spanish state-owned company dedicated to the management of tourism innovation and technology) and, in the short term, a 5G presence at 3D and virtual trade fairs".
In the past week, the 5TONIC laboratory has been mentioned in various press outlets, such as 'Economía de hoy (Today's Economy)', the magazine 'Byte', 'Ticpymes' and 'ITexpresso', for the momentum it's giving to the implementation and development of 5G as well as for its vocational role in supporting and promoting innovative ideas from high-tech 'start-ups', turning their projects into real solutions for the market. This is the message Arturo Azcorra has highlighted in press statements: "We have a tremendous opportunity that we cannot let pass. The future of the Spanish economy lies in investing in research and technology, and then converting that research into business activity; and 5G is a safe bet to create value-added services in various vertical industries".
Source(s):
IMDEA Networks Institute