WONS 2014 – The 11th IEEE/IFIP Annual Conference on Wireless On-demand Network Systems and Services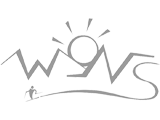 Major Event (Highlighted Event)
Providing secure, reliable, and dependable wireless services is the primary objective of modern data networks. While enabling technology for "on-demand" services through any of the common wireless architectures, such as WiMax, WiFi, ad hoc networks, sensor networks, and vehicular networks, has made large strides, many formidable challenges remain to be overcome, such as the integration of infrastructure-based and ad hoc networks, robust algorithms for self-organizing, reconfigurable wireless networks, on-demand service models and their performance in highly-volatile interconnect topologies as well as interoperability of different architectures.
IEEE/IFIP WONS, now in its eleventh edition, has established itself as a high-quality forum to address these challenges in the context of a conference that is rich in intense interactions and based on innovative contributions by experts in the field.
The conference aims to present original submissions of high-quality research papers on "wireless on-demand networks" that provide new insights on protocol and network design, modeling, performance evaluation, profitability models, energy efficiency, QoS models and mechanisms, practical implementations, service level aspects, and Internet integration of wireless networks.
Event website:
http://2014.wons-conference.org/