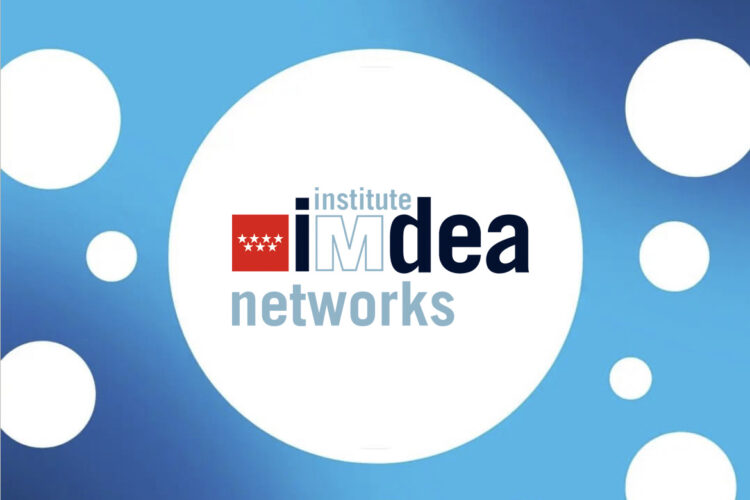 Santiago Andrés Azcoitia, PhD Student, and Claudio Fiandrino, Postdoc Researcher at IMDEA Networks Institute, Madrid, Spain
External Presentation (IN Speaker)
IMDEA Networks will participate in the Try IT! congress organized by DA-ETSIINF in collaboration with ACM-UPM and the ETSI Informáticos and held from March 14th to 18th at the Escuela Técnica Superior de Ingenieros Informáticos of the Universidad Politécnica de Madrid, at the Montegancedo Campus. It is a congress aimed at disseminating current technological trends.
Santiago Andrés Azcoitia will give the talk "Towards a Human-centric Data Economy" on March 17 at 13:30. In it he will review the business models of these "data markets" and the challenges they face, as well as the preliminary results of some of the research work carried out within the PhD program that seeks to understand the value of data and provide tools to move towards a people-centered data economy.
On the other hand, Claudio Fiandrino, Postdoc Researcher, will give a talk on the "pillars of future 6G networks, challenges and research lines" on March 18 at 12:30. 6G will bring a paradigm shift from "connected things" (of 5G) to "connected intelligence," supporting even more stringent KPI requirements than 5G, and global coverage. In this talk we will cover two important pillars of future 6G networks: explainable and trustworthy Artificial Intelligence and joint communication and sensing.
About Santiago Andrés
Santiago is a PhD Student in the Data Transparency Group at IMDEA Networks and works on data economics and data value. Prior to joining IMDEA, Santiago worked as a principal consultant at Axon Consulting, as Senior Manager at Deloitte and as Project Manager at Telefónica I+D. He has extensive experience in business consulting in the ICT sector and has carried out relevant projects in the fields of regulation and public policy, strategy and operations, planning and techno-economic analysis. He has worked for major telecom operators, governments and regulatory bodies in more than 25 countries in Europe, Latin America and the Middle East.
Santiago obtained his Telecommunications Engineering degree from UPM in 2001 and a Master in Economics from UNED in 2012.
About Claudio Fiandrino
Claudio Fiandrino is a Juan de la Cierva Research Fellow at IMDEA Networks Institute, Madrid, Spain. He obtained his PhD degree at the University of Luxembourg, MSc and BSc from Politecnico di Torino, Italy. He has participated in several european, national and regional projects in the area of 5G networks, edge computing and mobile crowdsensing.