The Rise of the Sharing Economy: Estimating the Impact of Airbnb on the Hotel Industry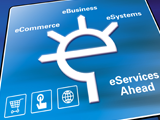 Davide PROSERPIO, Ph.D. candidate, Department of Computer Science, Boston University (USA)
External Presentation (External Speaker)
Airbnb.com is an online community marketplace that facilitates short-term rentals of "unique spaces" around the world. Since its launch, Airbnb has grown from a few hundred bookings in 2008 to over ten million nights of cumulative bookings worldwide by the end of 2012, spanning more than 300,000 properties in 192 countries. Our work investigates the consequences of the rise of Airbnb as seen by the local economy, focusing on quantifying the impact of Airbnb's growth on the local hotel industry. To explore this question, we consider the state of Texas, where Airbnb adoption exhibits significant spatio-temporal variation across a large number of city-level markets. We leverage a dataset we collected from Airbnb.com,  comprehensively spanning the thousands of Texas properties listed on Airbnb from 2008 to 2013, which we combine with a panel of quarterly tax revenue data for all hotels in the state of Texas from 2001 to 2013. Our analysis provides evidence that the hotel industry has experienced a decrease in revenue due to the entry of Airbnb in the market. Specifically, we find that a 1% increase in the size of the Airbnb market results in a 0.05% decrease in hotel revenue. Furthermore, our results indicate that losses are unevenly distributed among hotels in different price segments, with lower-priced hotels experiencing the largest impact.
About Davide Proserpio 
Davide Proserpio is a third year Ph.D. candidate in the Department of Computer Science at Boston University where he is advised by Professor Sharon Goldberg and John Byers. His research interests span from security and privacy to problems lying in the intersection of computer science and economic. Prior to joining Boston University, Davide was a research assistant at Carlos III University (Madrid, Spain). His research focused on network security, digital identity management and content delivery and protection.  Davide received his bachelor in telecommunication engineering from Politecnico di Milano (Milan, Italy) and his master in engineering from Carlos III University (Madrid, Spain).
This event will be conducted in English