The GeoNet Final Workshop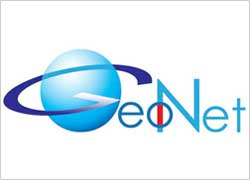 Emilio Davila Gonzalez (European Commission); Arnaud de La Fortelle (INRIA); Thierry Ernst (INRIA); Carlos J. Bernardos (IMDEA Networks); Wenhui Zhang (NEC); Hamid Menouar (Hitachi)
External Presentation (IN Speaker)
GeoNet: Geographic addressing and routing for vehicular communications
The GeoNet consortium invites you to attend its final workshop as a unique opportunity to learn more about IPv6 geonetworking and the link between IPv6 geonetworking and the related ITS development in CAR 2 CAR Communication Consortium, CVIS implementation and ETSI TC ITS standardization. During the workshop you will get information through communications and posters and also see the system working in real cars. Please find the program in attachment with practical details (exact place, registration procedure…).
The FP7-funded European project GeoNet designed, implemented, tested and pushed for standardization an IPv6 geonetworking architecture related to many other major initiatives like CAR 2 CAR Communication Consortium and CVIS. See more on the web site www.geonet-project.eu.
Workshop is free but registration is mandatory. Please send an e-mail with your name and company information to: geonet-workshop@inria.fr
An ID card or passport will be requested at INRIA's entrance.
Download The GeoNet Final Workshop Program (
; 268 KB)
The workshop will be conducted in English