The BGP Visibility Scanner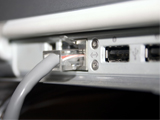 Andra Lutu, PhD Student, IMDEA Networks Institute & University Carlos III of Madrid (UC3M), Spain
In-house Presentation
By tweaking the BGP configurations, the network operators are able to express their interdomain routing preferences, designed to accommodate a myriad goals. Given the complex interactions between policies in the Internet, the origin AS by itself cannot ensure that only by configuring a routing policy it can also achieve the anticipated results. Moreover, the definition of routing policies is a complicated process, involving a number of subtle tuning operations prone to errors. In this paper, we propose the BGP Visibility Scanner which allows network operators to validate the correct implementation of their routing policies, by corroborating the BGP routing information from approximately 130 independent observation points in the Internet. We exemplify the use of the proposed methodology and also perform an initial validation for the BGP Visibility Scanner capabilities through various real operational use cases.
Who is Andra Lutu?
In July 2009, Andra Lutu graduated from the Polytechnic University of Bucharest, Faculty of Electronics, Telecommunication and Information Technology. She received her BSc in Networks and Software for Telecommunications. During the final year of her undergraduate studies, Andra was part of the Orange Romania "Top Talents" programme. During her university studies, she also participated in training programmes with well known telecommunication companies such as: Ericsson Romania from July to August 2009; Cosmote Romania on July 2008; and Orange Romania from July to August 2007.
In October 2009, Andra Lutu joined Institute IMDEA Networks as a Research Assistant. Since then, she has been working under the supervision of Prof. Dr. Marcelo Bagnulo. Andra graduated from the Interuniversitary Masters programme in Telematics Engineering from University Carlos III of Madrid in September 2010, after defending her Masters Thesis "Game Theory applications to Interdomain Routing". In October 2010, Andra joined the Telematics Engineering Department at University Carlos III of Madrid as a PhD candidate under the supervision of Prof. Dr. Marcelo Bagnulo.
In June-July 2012, Andra has been a part the summer internship programme at Internet Initiative Japan – Innovation Institute
This event will be conducted in English