The 5 EU missions as seen by IMDEA researchers (II) at the European Researchers' Night in Madrid 2023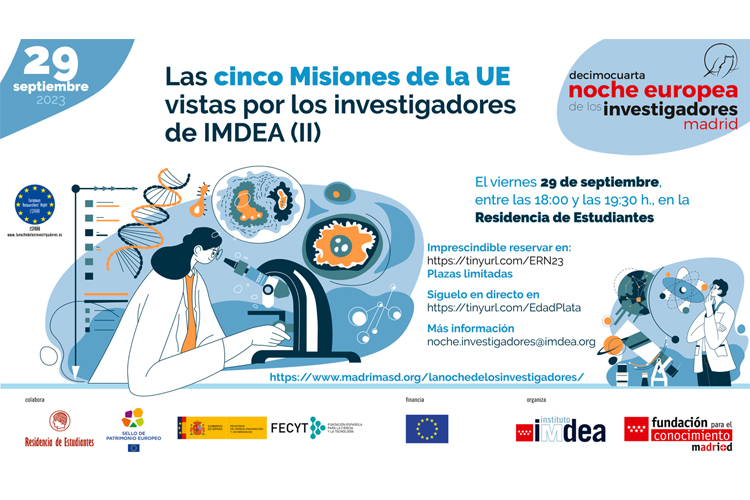 Guillermo Suárez-Tangil, Research Assistant Professor, IMDEA Networks Institute, Madrid, Spain
Major Event (Highlighted Event)
The European Researchers' Night in Madrid 2023 coordinated by the Fundación para el Conocimiento madrimasd, is an action framed in the Horizonte Europe Programme. In Europe, 350 cities are joining the celebration.
Friday, 29 September, at the auditorium of the Residencia de Estudiantes in Madrid, researchers from the IMDEA Institutes will tell us which research lines and specific projects are being developed in their centers, directly linked to one of the 5 EU missions, whose common goal is to achieve a better and more sustainable future for all.
Our Research Assistant Professor Guillermo Suárez-Tangil is going to talk about how cybersecurity in communication networks is essential in smart cities. Smart cities rely heavily on the interconnection of devices and systems to improve the efficiency and quality of life of their inhabitants. However, this interconnectedness also creates vulnerabilities to cyber-attacks. Protecting the infrastructure, security and privacy of citizens is crucial in the smart city environment.