Talentum Startup Internships Selection Event 2015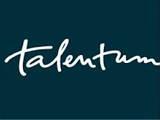 Major Event (Highlighted Event)
On April 22nd, 2015, IMDEA Networks and Telefonica, in collaboration with the SEPI* Foundation, launch a new edition of the Talentum Startups program.
All students interested in taking part in this program must register online (see below) for this event. At the event, and after an informative session about the specific opportunities associated to these internships, those who are interested in participating in the selection process will perform a technical test with an approximate duration of 1 hour.
Telefónica Talentum Startups is a comprehensive program intended to find and attract talent within Spain. It is a funded scholarship plan that seeks to promote innovative young talent, providing the tools and support needed to encourage talented students to participate in the creation of a new European digital world. Through practical training, this scholarship program offers university students with entrepreneurial skills the opportunity to experience at close-hand the realities of professional life, thus encouraging their early integration into the labor market.
Internship students selected to work at IMDEA Networks will receive tutored practical training at the same time as performing tasks to support advanced research projects in the field of information and communications technology (ICT).
HOW TO PARTICIPATE
Step 1: Advance registration – Please register through this link to express your interest in attending this event. In a few days you will receive a notification announcing the opening of the official registration portal: http://www.talentumstartups.com/es/convocatorias
Step 2: Compulsory registration – This link will be enabled 48 hours prior to the event date. It is compulsory to register here in order to be able to participate in the event and the selection process: http://www.fundacionsepi.es/becas/startups-fsepi.asp
Event agenda (download PDF
545 KB) (This event will be conducted in English)   
12:45   Registration and reception
13:00   Welcome by UC3M
Prof. Daniel Segovia, Director of the Higher Polytechnic School, University Carlos  III of Madrid
13:10   Presentation: Telefónica
Mr. Jaime Angulo, Project Manager Talentum Startups
13:25   Presentation: IMDEA Networks
Prof. Arturo Azcorra, Director of IMDEA Networks
13:40   Closing
13:45   TEST