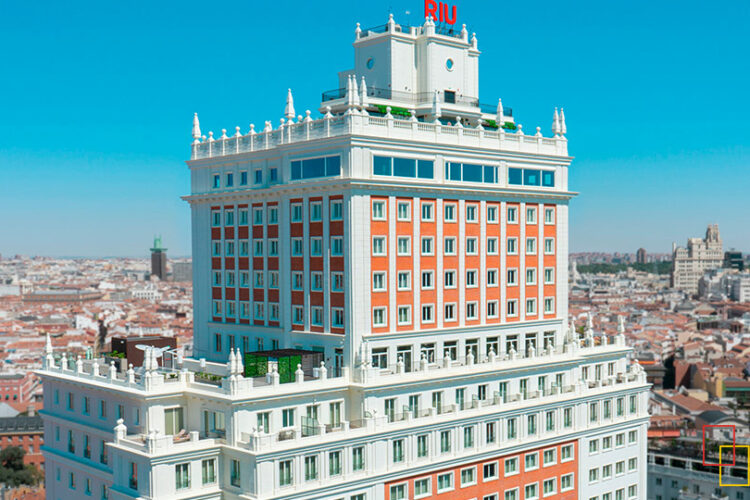 Major Event (Highlighted Event)
The Spanish SLICES node (SLICES-ES) will be presented at this event, with the participation of IMDEA Networks, the University Carlos III of Madrid and the University of the Basque Country. Specifically, the first infrastructure open to the European scientific community for testing in the field of telecommunications will be set up in Madrid and will enable major breakthroughs to be achieved.
In addition, a service for international researchers will be announced, which will allow them to experiment with satellite communications devices for the Internet of Things, with coverage throughout Europe and with LoRa compatible technology (a wireless technology that allows sending data over long distances) through the Echostar-XXI satellite.
Attendance to the event requires prior registration (free of charge) at: https://cutt.ly/slices-es-roadshow-20231003
Program
09:30-10:05: Welcome and institutional opening (streaming)
Francisco Colomer, Director of Programs. Ministry of Science and Innovation
Ana Cremades, Director-General for Research & Technological Innovation. Comunidad de Madrid
Adolfo Moráis, Vice-Minister of Universities and Research. Gobierno Vasco
10:05-10:30: Introduction to ESFRI by Ivar Koppel*, deputy-chair of DIGIT ESFRI
10:30-10:45: Presentation by French Ministry and ESFRI (Elena Hoffert)
10:45-11:30: SLICES overview (Serge Fdida, SLICES coordinator)
11:30-12:00: Coffee break "Courtesy of IMDEA Networks"
12:00-12:20: Explore 5TONIC laboratory (Juan Carlos Garcia, Telefónica)
12:20-12:45: SLICES Spanish node and 6G experimentation (Carlos J. Bernardos, UC3M)
12:45-13:15: Real-Time Experimentation Platform for sub-6 GHz and Millimeter-Wave MIMO Systems (Joerg Widmer, IMDEA Networks)
13:15-13:45: Gain insights into Integrated sensing and communications with 6G Perspectives (Alain Mourad, Interdigital)
13:45-14:00: Event Closure by Guillermo Carpintero, Deputy Vice Rector for Research and Transfer – University Carlos III of Madrid
14:00-15:30: Networking lunch "Courtesy of IMDEA Networks"
*  Pending confirmation