Security and non-cooperative behavior in wireless networks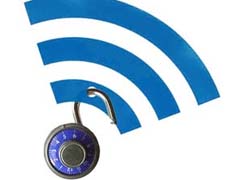 Dr. Jean-Pierre Hubaux
External Presentation (External Speaker)
Abstract
According to most technology pundits, progress in wireless and sensor networks will lead us into a world of ubiquitous computing, in which myriads of tiny, untethered sensors and actuators will communicate with each other. Information technology will thus deliver its most encompassing and pervasive accomplishment to mankind, promptly taking care of the needs and wishes of everyone.
Or maybe not. The described evolution is driven primarily by market forces and vastly ignores the users' intentions. Yet the recent history of the Internet has shown that these intentions can have devastating effects; for example, spam, viruses, "phishing" and denial of service attacks have unfortunately become commonplace. The misbehavior of a relatively small number of users is leading to a substantial inconvenience to the whole community. Similar or even worse misdeeds are and will be perpetrated in wireless networks.
This short course will address some of these issues. The envisioned schedule is the following:
Introduction (11:30 – 12:30)
Security issues, including for vehicular communications (12:30 – 13:30)
(13:30 – 14:15 Lunch break)
Non-cooperative behavior (14:15 – 15:15)
Most of the presented material is covered in a recent book: "Security and Cooperation in Wireless Networks", by Levente Buttyan and Jean-Pierre Hubaux Cambridge University Press, 2008, available at http://secowinet.epfl.ch/
Who is Dr. Jean-Pierre Hubaux?
Jean-Pierre Hubaux joined the faculty of EPFL in 1990. His research activity is focused on wireless networks, with a special interest in security and cooperation issues.
In 1991, he designed the first curriculum in Communication Systems at EPFL. He was promoted to full professor in 1996. In 1999, he defined some of the main ideas of the NationalCompetenceCenter in Research named "Mobile Information and Communication Systems" (NCCR/MICS); this center (still very active) is often nicknamed "the Terminodes Project". In this framework, he has notably defined, in close collaboration with his students, novel schemes for the security and cooperation in wireless networks; in particular, he has devised new techniques for key management, secure positioning, and incentives for cooperation in such networks. In 2003, he identified the security of vehicular networks as one of the main research challenges for real-world mobile ad hoc networks. In 2008, he completed a graduate textbook entitled "Security and Cooperation in Wireless Networks", with Levente Buttyan.
He is co-founder and chairman of the steering committee of WiSec (the ACM Conference for Wireless Network Security). He is also the chairman of the steering committee of MobiHoc (the ACM Symposium on Mobile Ad Hoc Networking and Computing) and was for several years an associate editor of IEEE Transactions on Mobile Computing. He has served on the program committees of numerous conferences and workshops, including SIGCOMM, INFOCOM, MobiCom, MobiHoc, SenSys, WiSe, and VANET. He is one of the seven commissioners of the Federal Communications Commission (ComCom), the "Swiss FCC".
He held visiting positions at the IBM T.J. Watson Research Center and at UC Berkeley.
He is an IEEE Fellow.
He was born in Belgium, but spent most of his childhood and youth in Northern Italy. After completing his studies in electrical engineering at Politecnico di Milano, he worked 10 years in France with Alcatel, primarily in the area of switching systems architecture and software.
The conference will be conducted in English
Location:

Sala 4.1F03, Departamento de Telemática, Edificio Torres Quevedo, Universidad Carlos III de Madrid, Avda. Universidad, 30, 28911 Leganés – Madrid

Organization:

The GeoNet Consortium: INRIA, IMDEA-Networks, BroadBit, EFKON, Hitachi, NEC and Lesswire

Time:

11:30am