Science and Innovation Week 2023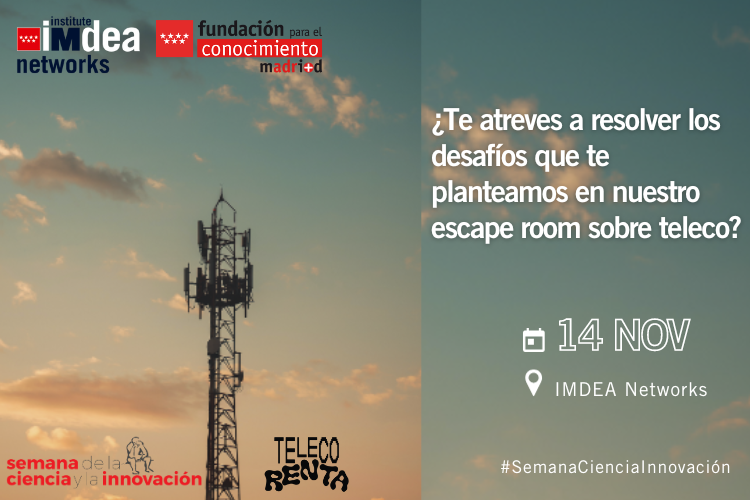 Representatives of IMDEA Networks
Major Event (Highlighted Event)
Have you ever wondered what it's like to work in the world of telecommunications? Now is your chance to find out with the virtual escape room that we have prepared, an initiative of the Telecommunications Studies Promotion Plan, for the Science and Innovation Week. As every year, we participate in this event of scientific dissemination and citizen participation that aims to bring science closer to society.
Do you dare to solve the challenges we pose you? Get your access code here: https://lumipakele.com/teleco-renta/
In addition, those who participate will be lucky enough to visit some of the IMDEA Networks laboratories and see first-hand the cutting-edge research we carry out.
---
More info
Schedule: 11:00 – 13:00
If you would like to attend the event, please contact: mediarelations.networks@imdea.org and indicate the number of people attending.
---